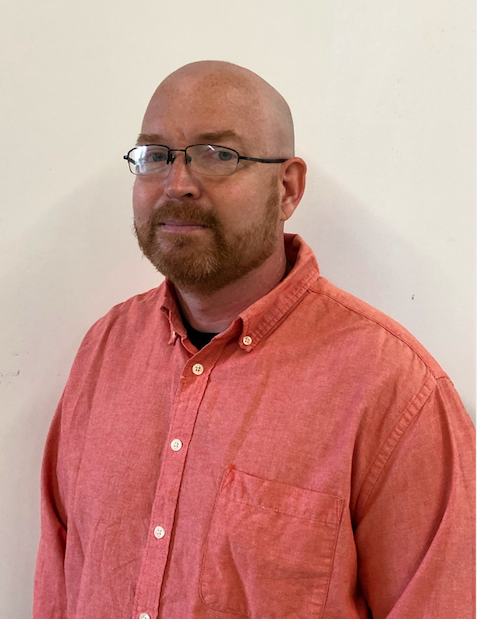 To say this year has been tough would be an understatement. The start of this new decade has been wrought by a novel virus that brought economic hardship across the globe. The effects of the virus have certainly been felt here at home.
Many people are out of work. Many more are facing the prospect of being homeless. Hope is hard to find, while fear and uncertainty are not. But I'm still making an effort to be thankful this holiday season. Despite this year being so hard, Thanksgiving is still on the calendar. I won't celebrate it the way I'm accustomed to celebrating, but I can still be thankful.
First and foremost, I am thankful that I am alive and healthy. More than quarter-million Americans can't say that, mostly because they are dead. The death toll from COVID-19 continues to climb. We have recently received good news that a vaccine could be on its way. It isn't here yet, however. We all need to remain vigilant and do our parts to stop the spread. I'm sure everyone is tired of either hearing or reading this, but here we are.
I am also thankful that I will still be able to communicate with friends and family this holiday season. My brother is currently in Washington, D.C. He is a captain in the US Navy and serves as a foreign affairs officer in Central and South America. He has completed tours in Peru, Columbia and Brazil. He is currently in D.C. for briefing before embarking on his next assignment.
I will get to spend the holidays with him this year. I haven't celebrated a holiday in the same room as him in years. He has his life and I have mine, and they often don't intersect. I am grateful that is not the case this year.
Unfortunately, the welcomed prospect of the two of us celebrating Christmas with our parents may not be a reality. They live in Arizona, and they had made plans last year to fly to the east coast to spend the holidays with the two of us. Needless to say, all four of us were ecstatic. The Ursery clan, all in the same place.
My father has high blood pressure. My mother suffers from some ailments, major back pain being one of them. This does not make her compromised, but she's 74 years old, while Dad is 75. I spoke with my father recently, who told me he hasn't had to fill the gas tank in his SUV much. He goes out to do the grocery shopping so Mom isn't exposed. They walk their mini-Australian shepherd around the neighborhood. On occasion, they load up in the SUV and get a meal from a drive-thru. They sometimes clip fast food coupons they receive in the mail.
Other than that, they stay at home. They have plenty to keep them occupied. For one thing, they have each other. They celebrated their 51st wedding anniversary last month. Dad enjoys reading, and DirecTv provides him with what he needs to get his sports fix. (Yes, the apple didn't fall far from the tree. I'm a sports nut just like my father.) Mom enjoys crochet, mysteries and she has recently found some podcasts she likes.
Rick and I won't get to spend the holidays with our parents this year. But, thanks to modern technology, we'll still be able to communicate with them. We'll do a Zoom call, which won't be the same, but this pandemic has caused everyone to adjust their customs and routines. I still have them, and I can still see them despite being on the other side of the country. For this, I am thankful.
This year has been rough. Everyone should still find reasons to be thankful.
After living here for over a year, I'm just going to say it – Lamar Jackson is not a big-game quarterback. He isn't totally to blame for his own shortcomings, but he deserves much of it. In my opinion, Lamar Jackson is Vince Young 2.0.
You remember the former Tennessee Titans starting quarterback, don't you? He was a Heisman Trophy winner at Texas, and led the Longhorns to one of the most dramatic national championship wins in college football history. That happened in 2005 against the USC Trojans, who were a juggernaut during the Pete Carroll Years. Vince Young beat that team.
Young was drafted in the first round by the Titans. Many thought he would usher in a new generation of quarterbacks, as many more quarterbacks who play with the same dual-threat style were coming out of college. To this day, a dual-threat quarterback still struggles to succeed in the NFL. Patrick Mahomes is the exception here, but Mahomes is a threat no matter what he does. He's just that good. I remember a time when we all thought Tom Brady and Joe Montana would be the center of an eternal debate about who is the greatest of all time. That debate is currently on hold.
Back to Lamar Jackson. This is why I compare him to Young. The Titans quarterback had simple plays tailored for him to run. He wasn't good at running complex offenses. In addition, he never looked past his first read. If his first look wasn't open, he made the decision to run. He just wasn't that good at scanning the field.
Lamar is the same type of quarterback. He has a cannon and is more accurate than Young, but he doesn't look past his first read. If his first look isn't open, he either throws a checkdown to a running back or he tucks the ball and runs. This isn't taking anything away from Lamar. He's talented in his own right. His large frame makes him tough to tackle. He's flashy, and he can run fast. The only problem here is that this style of quarterback usually doesn't succeed in the NFL, not even today.
Lamar's coaches can find new plays that work to give him a better chance to succeed. Their analytics department can explore which plays would work best for this scenario. But there's only one person who can flip the script on Lamar Jackson's career, and that's Lamar Jackson. He has plenty of talent around him. He has to find a way to win.
As for the Ravens, they find themselves in a fight for a Wild Card playoff spot with six weeks left in the season. Luckily, four of those final six games are against the Cowboys, Jaguars, Giants and Bengals.
The Bengals are a team that can be good later. Right now, they are just starting a painful rebuild. With smart drafting and logical signings, it could end sooner than expected. The Jaguars are chasing the top draft pick and it's going to take a united effort to steal that spot from the New York Jets. The Cowboys are starting a third-string quarterback, one who actually played in the AAF, and the Giants are depleted.
This is not a difficult schedule for Baltimore down the stretch. But these games are not to be taken lightly. The other teams fighting for Wild Card spots – the Titans, Colts, Browns, Bills, Dolphins, Patriots, Browns and Raiders. The Ravens play one more game against the Browns. This week, they have a rematch against the undefeated Steelers.
The Ravens have their work cut out for them, and the playoff picture is still really crowded. Baltimore can't control what other teams do. The Ravens can only handle their own business. With the picture so crowded, every one of these six games is important.
The 2021 Baseball Writers Association of America (BBWAA) Hall of Fame Ballot has been released. Early next year, the next class of diamond legends will be inducted. Can the people voting just vote to induct Barry Bonds and Roger Clemens? Just do it already.
"But they cheated," is always the response for why those two don't deserve to be in the hall. While you're trying to defend that logic, please show me where Major League Baseball made the decision to strip the Houston Astros and Boston Red Sox of their respective World Series trophies. Oh, that's right. MLB never did that. Both teams were caught using technology during live games to cheat. Both teams won titles thanks to their cheating. If cheating teams can keep their trophies, there is no justification for keeping cheating players out of the hall.
If MLB really cared about integrity, the Astros and Red Sox would have received much stiffer penalties. "Shoeless" Joe Jackson is still banned from the Hall of Fame for the 1919 Black Sox Scandal. Pete Rose hasn't removed himself from his lifetime ban from baseball for gambling during games. The iconic "home run chase" from 1998 is forever overshadowed by steroid use. Bonds currently holds the record for most home runs in a season (73) and the record for most career home runs (762).
Even without the steroids, Bonds was already on a hall-of-fame trajectory in his career. He had a tall, slender frame, but he could hit to all fields, could hit for power and contact. Bonds could do anything with a baseball bat. He and Ken Griffey, Jr. had the sweetest swings I've ever seen. Griffey never cheated, but he and Bonds were the same caliber of player. Barry Bonds belongs in the MLB Hall of Fame.
No matter your opinion about cheating, it's a part of the game's history. Some of baseball's greatest moments happened during the infamous Steroid Era: The Bash Brothers, the home run chase of 1998, Bonds chasing history.
They could even give the players from the Steroid Era their own section in the Hall. "Here, you will see the players who used illegal substances to give themselves a competitive edge. They are remembered as some of the greatest of all time."
Doesn't that sound awful? Well, that's baseball. MLB did nothing about steroids when it had the chance. Why do something about it now? Whether people like it or not, it's a part of baseball's story. It needs to be told just the same as all the other parts.