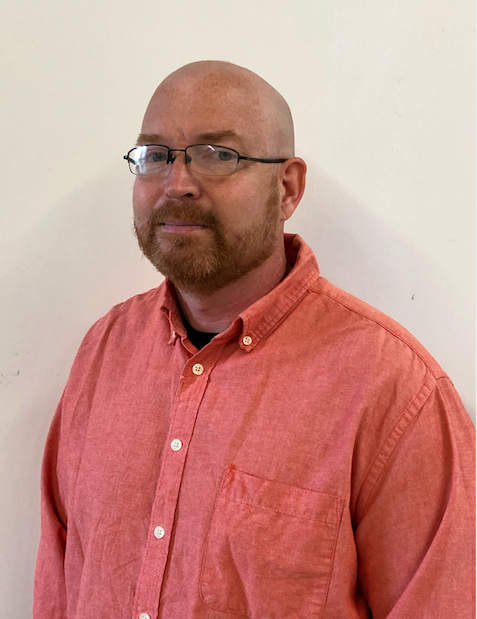 Labor Day Weekend is quickly approaching, the unofficial end of the summer season and a reminder that cooler days are approaching.
Where has this year gone? 2020 has felt like an eternity. It started out like a normal year, and then – the coronavirus came to the US. Things slowed to a crawl in March, and they haven't picked up much since then.
Sure, we are allowed to return to some of our happy distractions – like sports, movies, dining out, and so on. But things haven't gotten back to normal. Who knows how long it will be before that happens, if it even does happen.Wearing masks and avoiding people could become the new norm.
COVID-19 has made this Labor Day very different, and not just because a portion of the nation's population will spend it watching athletes play inside a bubble. Many people will not spend this Labor Day at barbecues or on the water, and not just because there's still a virus out there. A lot of people will spend this weekend out of work, many of which have been out of work for months.
This Monday is a federal holiday that honors the contributions to this country from American workers. Look all over this country and you'll see impressive creations erected from steel and concrete. They were built by Americans. Hard people building hard things.
The unemployment rate sat at 10.2 percent at the end of July. That is a significant improvement from when the US unemployment rate was at its peak in April (14.7 percent), but it's tough to look at anything as a victory when so many people are still out of work, desperate and afraid. We are moving into the sixth month of this pandemic, and people still don't know what to expect when it comes to their financial futures.
As bleak as things have seemed in 2020, things on the finding-a-solution front haven't not seemed much better. Our elected leaders have done more to use this pandemic for political gain, which, let me be the first to tell you, is absolutely shocking. If we could have more action and less lip service, that just might put some tensions at ease. I could also just be thinking rationally right now, which is borderline treasonous during these tribal times.
As of Sept. 1 there were 108,863 confirmed cases in Maryland and 3,617 deaths. since the first recorded case of the coronavirus in the state. Nearly 600 of those deaths were confirmed in Baltimore County. One local zip code, 21224, has one of the highest positive case counts (1,928 cases, ranked third) in the state. But the positivity rate has consistently declined over the past several weeks, if you want to take that as a silver lining. In my honest opinion, Maryland has navigated this pandemic fairly well to this point. We are a lot better off case positivity-wise than a lot of other states.
But optimistic talk about our little area's future doesn't do anything now for the people who are out of work now. People have seen their jobs furloughed. Employers have had to make tough decisions due to seeing some restrictions placed on their operations. Some people might still be fortunate to have a job but keeping it meant taking a paycut. Maybe that paycut has lasted for months. Maybe they have had to seek additional opportunities to make ends meet, like joining the gig economy or taking on a second job.
Here are a few labor statistics thus far in 2020:
Maryland's unemployment rate increased significantly in just one month, from 3.3 percent in March to 10.1 percent in April
The employment situation has somewhat improved, as the unemployment rate sat at 7.6 percent at the end of July.
Baltimore County's peak unemployment rate was 10.5 percent, at the end of April
The last reported unemployment rate for Baltimore County from the Bureau of Labor Statistics is from June, which was
All adjacent Maryland jurisdictions, with the exception being Baltimore City, have a lower unemployment rate than Baltimore County
Maryland spent around $600 million in unemployment benefits from May to July, according to the Washington Post
Congress is at a deadlock as the two houses can't come to an agreement on a bill. President Donald J. Trump recently signed an executive order to extend unemployment stimulus payments at $400 per week. Earlier this year, Congress passed, and Trump signed, a bill that guaranteed an extra $600 per week in unemployment benefit payments. The plan is for each state to pay 25 percent of that ($100) and FEMA fund the rest.
Gov. Larry Hogan put in a request to FEMA for additional unemployment payments, totaling $300 per week. The legality of Trump's executive order will most likely be challenged. But for now, several states have put in for the FEMA grant.
No one can tell us when this pandemic will end. The economic impact will last after it ends. As we get ready to move a year deeper into this decade, too many people are trying to figure out how to put food on the table. Too many others aren't sure if they will even have a table to place that food. Meanwhile, those that we look to as the source to guide us through these perilous times are only using that strife as political leverage. An election must be coming up soon.
This Labor Day might not hold the same meaning for some people this year. This has been a common trend in 2020. Some of the traditions we look forward to the most have not shown up this year, and our favorite holidays just haven't been the same. The Fourth of July felt like just another day. When winter ended and going outside was bearable again, we couldn't go anywhere. When we finally could go places again, a lot of people preferred to stay home.
Some of our happy distractions have returned, but they don't hide the economic hardship we are facing when we can finally get out from underneath the wrath of this virus.