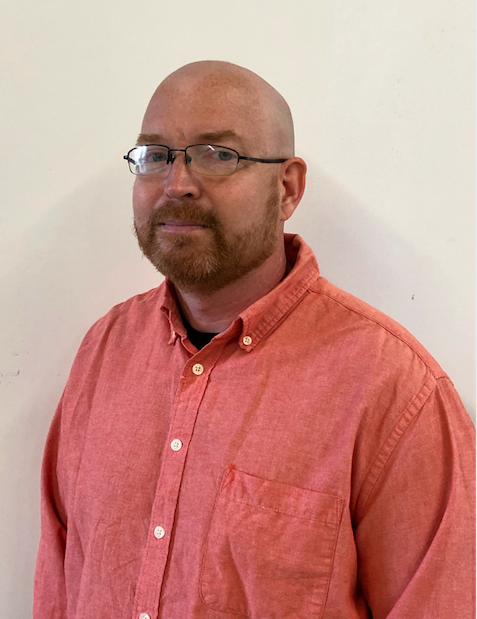 Last week, Dundalk's favorite sports guy Bill Gates shared his grief and frustration over the Green Bay Packers losing in the NFC Championship.
As a sports fan, I know exactly how Bill felt when he watched the Packers lose to Tom Brady and the Buccaneers. Brady, by the way, is going to a 10th Super Bowl and looking to win his seventh. It's absolutely shattering to watch your team get so close, only to watch it all abruptly end.
As I sat and read last week's Bleacher Bum, I thought back to some of my own greatest heartaches – the San Diego Padres getting swept out of the 1998 World Series by the Evil Empire; fourth down and 29 (yes, that fourth down and 29); when the Arkansas Razorbacks gave up a fourth quarter lead and lost to the Florida Gators in the 2006 SEC Championship Game; that time Matt Holladay didn't touch home plate. I can go on.
Bill's column, and my own experiences, had me thinking about a book I once read titled The Shift: The Next Evolution in Baseball Thinking by Russell Carleton, which he wrote to explain the analytical renaissance that Major League Baseball executives passionately resisted before finally accepting, ushering a new era where baseball rosters are constructed using advanced metrics.
I'm kind of a nerd when it comes to baseball. It is the ultimate thinking person's game. The anticipation of watching your team's manager pull his starting pitcher in the top of the seventh inning while protecting a three-run lead. A manager has to go over a checklist before deciding not only when to pull the starter, but also who he will send in for relief. Several factors go into this. One, and this may sound strange to some, the park where the game is being played is a large factor. The dimensions, wind patterns, the relief pitcher's last five appearances in this park, how the potential reliever has fared against the next hitter stepping up to the plate inside this park – a manager has a lot to think about.
If you're a person who enjoys crunching numbers, you could step inside the world of advanced baseball metrics and learn to use mathematical language to find things such as wins above replacement (WAR), weighted runs created (wRC+), fielder-independent pitching (FIP) and many more terms that you would otherwise never use during your day-to-day interactions.
Some people may try to tell you that baseball is "boring," or "slow." Just kindly remind these individuals that baseball is a game for intellectuals, then kindly inform them when the next episode of Monday Night Raw begins.
Carleton is a clinical psychologist and was recently hired to oversee the analytics department for the New York Mets. He is formerly known as the longest-tenured writer at Baseball Prospectus, a magazine that covers baseball prospects. Carleton briefly touches on a subject in his book that I found to be very insightful – the irrationality of being a sports fan.
As sports fans, we invest so much of our time, money and emotions into a game that we ourselves do not play. We invest all of these necessary to watch other people play games for our money. Children play these games because they are fun, and because valuable life lessons can be learned on a field, a court or a diamond.
We keep schedules of games. The most important games go on our calendars. We feel connections with people that we would never meet, people who randomly signed a piece of paper to play a game in the city where your team resides. This connection is left entirely to randomness.
When our teams win, we are happy. When they lose, we feel down. When they lose a game where the stakes are all-or-nothing, we're demoralized. But a new day always comes, and we are quickly reminded of our very real, much more legitimate, real world problems and concerns.
Since we are on the topic of baseball, I'd like to take a moment to express my disappointment and frustration with the Baseball Writers Association of America. This group of sportswriters, tasked with voting former players into the illustrious Hall of Fame each year, did not put a single person in the hall this year. The logic behind this – MLB's infamous steroids era.
On the flip side, Curt Schilling requested to have his name taken off the ballot. Schilling, who honestly deserves to be in the hall if we're basing his worthiness only on statistics, has made frequent insensitive comments that I will not dignify with repeating. He very likely could be in the Hall of Fame right now, enshrined already, if he had just kept his opinions to himself. Now he's vilified, even by a fan base in Boston that watched him easily handle the Yankees in an elimination game in the 2004 ALCS. Baseball needs stories like "the bloody sock." That story has been buried, unfortunately, but rightfully. This was a responsible decision for Schilling to make, in my opinion.
Boston waited 86 years to finally get one over against the Evil Empire. A heated, geographical rivalry fueled by a mythical curse. How can you not help but be romantic about baseball? It should also be highlighted that it was advanced metrics that ultimately defeated that curse.
Enshrining players in the Hall of Fame is a celebration of the sport's history. Legends, greats, unsung heroes – baseball's greatest stories are found inside this building. The steroids era, though people may not like to admit, is a part of the game's history. Some of the most exciting events happened between the mid-1990s and the late 2000s.
Mark McGwire and Sammy Sosa were locked in a chase for Roger Maris's single season home run record (61). When either of these men stepped into a batter's box, you watched because you just had a feeling that a baseball was about to leave the yard. During this chase, it was discovered that McGwire was using PEDs on his way to hitting 70 home runs.
Sosa had been accused of steroid use throughout the later part of his career, but the truth wasn't revealed until long after his retirement. He retired in 2007, with news being reported in 2009 that he tested positive for a banned substance in 2003.
But my frustration isn't with either of these men being excluded from the hall because of their steroid use. My frustration is with the exclusion of Barry Bonds.
Bonds beat McGwire's record (73) in 2001. Bonds's steroid use was something not confirmed until after that milestone season, but people who watched him play from 1999 until his retirement couldn't help but question how he put on so much size. His head, unexplainably, also grew.
Here's the thing – people suspected it and still packed stadiums to watch him anyway. Like McGwire and Sosa, Bonds was a hitter who demanded everyone's attention when he stepped into the box. When he was chasing McGwire, and again years later when he was chasing Ruth and Hank Aaron, ESPN interrupted whatever was on the channel at the time to broadcast a Bonds at-bat.
Imagine the Giants being the visiting team, and fans inside the stadium still chanting Bonds's name, begging for another unsuspecting baseball to be launched towards the sun. When the home team manager told his pitcher to intentionally walk Bonds, the home fans booed. It was clear what everyone wanted.
Any discussion about Bonds has to include Willie Mays. Mays and Bonds's father Bobby were teammates for five seasons before Mays was sent to the New York Mets. The younger Bonds continued to have a relationship with Mays even after he left. Mays is Bonds's godfather.
The reason I'm even bringing this up is because when people have conversations about the greatest of all time, Mays is often always in that discussion. Mays is also in the Hall of Fame, and never used steroids, but I'm about to throw out some numbers. It needs to be considered that Bonds's steroid use allegedly began around the turn of the century. It, allegedly, was after the 1998 home run chase.
The most home runs Bonds hit in one season prior to 1999 was 46, which he hit in 1993, the year he joined the Giants. The most home runs Mays had in one season throughout his entire career was 52. Additionally, Mays's triple-slash line (batting average/on-base percentage/slugging percentage) that same season was .317/.398/.645, also the best in a season in his career. Bonds, prior to 1999 – .336/.458/.677, also done in 1993.
Bonds hit .290/.411/.556 over 13 seasons, from his debut in 1986 until 1998, the year before he allegedly began using PEDs. Mays, over the first 13 years of his career – .315/.389/.588. It should also be noted that Bonds and Mays were almost dead even in home runs over relative spans – Bonds is slightly ahead 411-406.
As you can see, Bonds was on a hall-of-fame trajectory before his PED use allegedly began. I don't know his reasons for using PEDs. He never spoke about it publicly. He was charged with three federal counts for perjury and one for obstruction of justice, for allegedly misleading a federal grand jury while answering a question about his PED use. The three perjury charges were thrown out in a mistrial. He was convicted for obstruction of justice, which was later reversed by an 11-judge panel.
Bonds has one remaining on the MLB Hall of Fame ballot. Voters consider several factors filling out their ballots. Each voter has up to 10 votes they can use to select from the number of players on the ballot. A player's name remains on the ballot for 10 years before it's removed. If that were to happen to Bonds, his only hope to get in would be left to the Today's Game Era Committee.
Bonds being excluded is unacceptable. He didn't portray himself as the best role model. He had a reputation as being standoffish from his teammates, from the media and even from fans. He was arrogant towards pitchers who gave up home runs to him, even if they were his teammates. He had a feud with Jeff Kent that escalated into the two actually fighting in the dugout. He owned up to these things, saying he was "straight stupid" for his behavior as a player.
He still belongs in the MLB Hall of Fame. The 1919 Cincinnati Reds are listed as the official World Series champions from that season, despite common knowledge that the heavily-favored Chicago White Sox lost that series on purpose. We can go with something a bit more recent if you'd like. The 2017 Houston Astros were not forced to vacate their place as World Series champions, despite the fact they were responsible for baseball's most notorious cheating scandal since 1951.
As you can see, there have been many times throughout the history of baseball where players, and even entire teams, did something to get an edge on their competition. Some of those times, it was illegal and they were caught, yet they were still allowed to claim the glories of their accomplishments. I'm looking at you, Astros.
Taking everything I just presented into consideration, show me a reason why Barry Bonds does not belong in the Hall of Fame.