Editor's Note: Due to reader request, we have also included the police blotter from Essex. We do not currently have the staff resources to include District Court Report. We know they are a big fan favorite, and we will be working to include them in the near future! Thank you for supporting community journalism.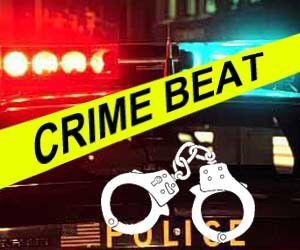 7100 Block of Railway Avenue 21222
Sometime after 12:15 p.m., an unknown suspect entered the Railway Inn and stole four televisions.
North Point Road and Kimberly Road 21222
At 2:50 p.m., as the victim was walking, he was being followed by the unknown suspect . When the victim fronted the suspect , he was struck by the suspect with a stungun. The suspect stole the victim's property.
6900 Block of Holabird Avenue 21222
At 4 a.m., two unknown suspects exited their vehicle, pried open the front door at Lee Liquors to make entry. Once inside, the suspects dragged the ATM to the front door, loaded it into the SUV and left.
7800 Block of Gough Street 21222
At 5:45 a.m., four unknown suspects, one armed with a gun, and three armed with knives, approached the victim as he was entering his vehicle. The suspects stole the victim's wallet and his cellphone. The suspects smashed the victim's cellphone, then ran away.
2000 Block of Kelmore Road 21222
Between 11a.m. March 20 and 12 p.m. March 22, unknown suspects unscrewed a board that was covering a broken window to make entry. Once inside, the suspects ransacked the home and stole a broken television.
500 Block of Carrollwood Road 21220
Sometime between 6:30 p.m. on March 20 and 8 a.m on March 21, an unknown suspect broke into the victim's apartment and stole the victim's property.
1100 Block of Back River Neck Road 21221
Sometime between 1 and 9 p.m., unknown suspect(s) entered home using unknown means and took liquor and tools.
700 Block of Eastern Boulevard 21221
Around 2:30 a.m., two unknown suspects shattered the front glass door at BP and took cigarettes and a cash register.
800 Block of Thimbleberry Road 21220
Around 8 p.m., three suspects approached two victims and used force to take shoes from one victim.
700 Block of South Marlyn Avenue 21221
Around 6 a.m., suspect forced entry to South Marlyn Liquors and took liquor and cigarettes. Suspect was apprehended and arrested at the location and all items were recovered.