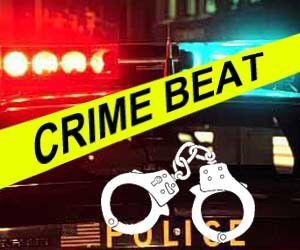 Editor's Note: Due to reader request, we have also included the police blotter from Essex. We do not currently have the staff resources to include District Court Report. We know they are a big fan favorite, and we will be working to include them in the near future! Thank you for supporting community journalism.
2800 Block of Plainfield Road 21222
At 4:04 a.m., the victim was threatened by the known suspect with a pellet gun. The suspect was arrested.
100 Block of Kinship Road 21222
At 7 p.m., the victim arrived home to find that an unknown suspect(s) burglarized the residence. Entry was made by unknown means.February 26:
1900 Block of Snyder Avenue 21222
At 3 p.m., the victim walked to his back door and found a known suspect leaving his residence with bags of clothing. An argument ensued, at which time the suspect relinquished the property.
2600 Block of North Marine Avenue 21219
At 10:21 a.m., two suspects were observed burglarizing the victim's home. The two suspects were apprehended after fleeing the scene.
100 Block of Willow Spring Road 21222
At midnight, the victim was assaulted with a knife by a known suspect. The suspect was arrested. No injuries were reported.
3900 Block of North Point Road 21222
At 5:51 a.m., the victim observed an unknown suspect inside of the neighbor's car. When the victim confronted the suspect, a physical altercation ensued. During the altercation, the suspect displayed a small knife and cut the victim. The victim sustained a non-life threatening injury.
3500 Block of Dunhaven Road 21222
Sometime between 7:15 a.m. and 4:10 p.m., an unknown suspect entered the victim's detached garage and stole property.
2000 Block of Dundalk Avenue 21222
Around 9:55 a.m., a suspect robbed the Dundalk Carryout Market. The suspect was later arrested.
Unit Block of Shipping Place 21222
At 2 p.m., the victim was banging on the suspect's door. The suspect became irate, grabbed the victim out of the doorway and assaulted the victim.
7300 Block of Dunwall Court 21222
At 7 a.m,. the victim heard yelling in the hall. The victim then exited her apartment to see what the problem was and then saw the suspect who pointed a gun at her. The gun was not discharged. The suspect was arrested.
300 Block of North Avondale Road 21222
At 11:30 a.m., an unknown suspect entered the victim's residence through an unlocked door. The suspect removed a box containing miscellaneous jewelry and coins. The suspect then fled when confronted by one of the residents.
3000 Block of Shaws Road 21219
Sometime between 5 p.m. on February 4 and 5 a.m. on February 5, an unknown suspect(s) stole flooring material from a home under construction.