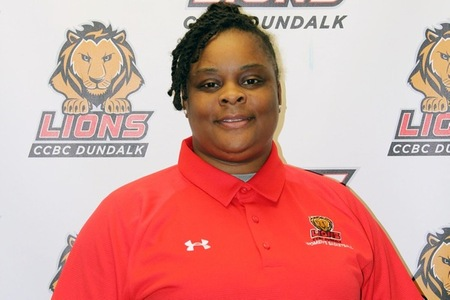 It's been five years since CCBC Dundalk fielded a women's basketball program in the 2014-15 season. The Lions intend for that void to be filled by the end of 2020.
(COVID-19 pandemic permitting, of course.)
The college hired a new coach last month, Shannell Thompson, and she has been diligently recruiting.
"We hope to get the program off the ground this year," CCBC Dundalk athletic director Leslie Wray said. "Our intention is to start this season as planned. Coach Thompson has been recruiting new players; I know she has six confirmed players, but no one has signed a letter of intent."
The college attempted to re-start the women's basketball program in the 2016-17 season under former Dundalk High girl's coach Rick Armijo, but folded before the end of the season after playing much of the year with only five players.
Thompson, who has coached in the Baltimore City high school system for the past nine years, is a graduate of Carver Vo-Tech. She played volleyball and basketball at Carver.
"I would like to thank CCBC Dundalk Athletics for believing in me and trusting me with innovative ideas in rowing the women's basketball program here," Thompson said in a statement. "My vision for the women's basketball program will focus on building a culture of accountability, trust and togetherness."
In addition to basketball, Thompson coached volleyball at Frederick Douglass and coached softball at Mervo High.
In 2014, she became the program director of the Starlings volleyball club and led a team of 18-year-old's to second place in the national tournament.
Thompson has a degree in Applied Liberal Studies from Morgan State University and a Master's of Education in Leadership in Higher Education from Northcentral University.
She is a physical education and health teacher at Green Street Academy in Baltimore City and lives in Randallstown.
CCBC Dundalk had several outstanding seasons in the mid-2000's and early 2010's under then-coach Rob Long, who left after 2015 to coach at Our Lady of Mount Carmel.
Coach Thompson has announced she is looking for any un-signed high school seniors from the Class of 2020 who are looking to play college basketball.
Getting the women's basketball program back in action would give CCBC Dundalk a women's intercollegiate sport. Attempts in recent years to get the softball program revived have been stymied by a lack of players.