The last time the Dundalk Owls (1-0) and Patapsco Patriots (0-1) met on a football field, the year 2020 was still just beyond the horizon.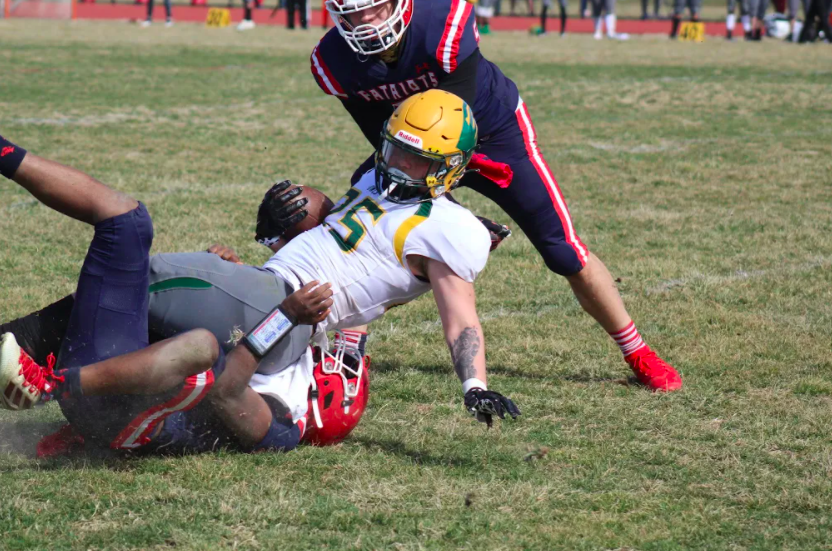 High schools in Baltimore County began playing athletic contests last week. One of those was the football opener between Dundalk and Patapsco. The crosstown rivals had not played a single down of football for more than a year. The rust showed throughout, as Dundalk took the exhibition game with a 39-6 win over the Patriots.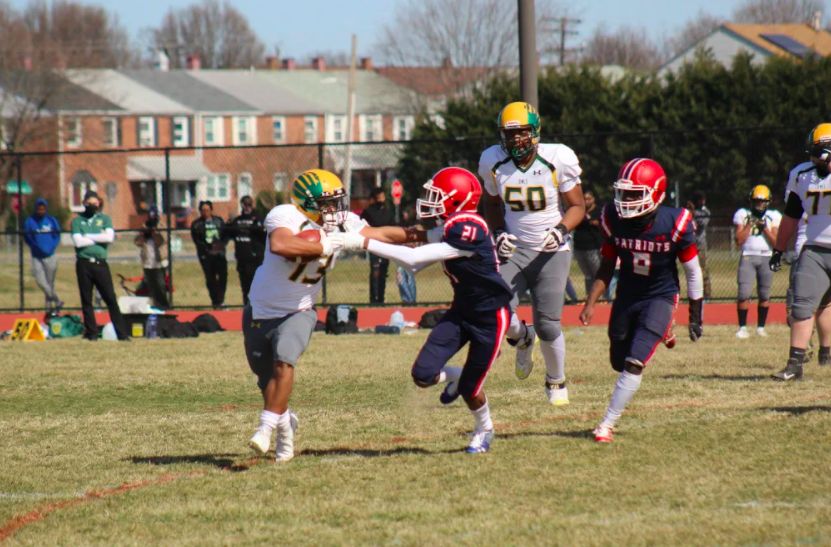 Dundalk and Patapsco each will play five football games, as will other schools around the county. Dundalk head football coach Matthew Banta said after the game that his players were anxious to play football once they found out that there would be a fall season, albeit a modified one. What was supposed to be a six-week season has been shortened to five weeks. That first week, county health metrics were above CDC recommendations, so it was canceled. Once this short season ends, high school athletes will transition to the 2021 Spring season.
"I'm mostly happy for these kids to get out here and compete, and get a little sense of normalcy in this crazy time," Banta said.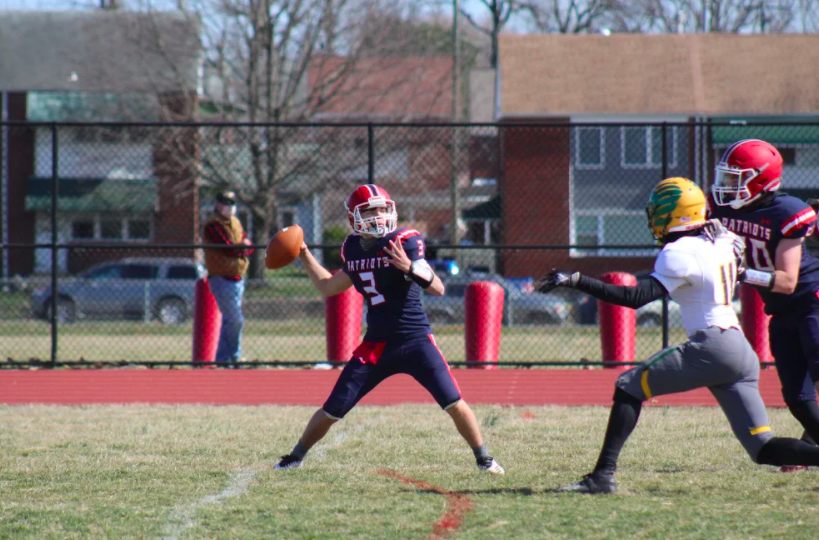 Banta said that he is approaching this fall season a little differently than his players. The players get to play. He and his coaching staff are still tasked with teaching and evaluating, he said. He called it a challenge, adding that his players are taking it in stride. They showed resilience by bouncing back, morale-wise, after losing that first week.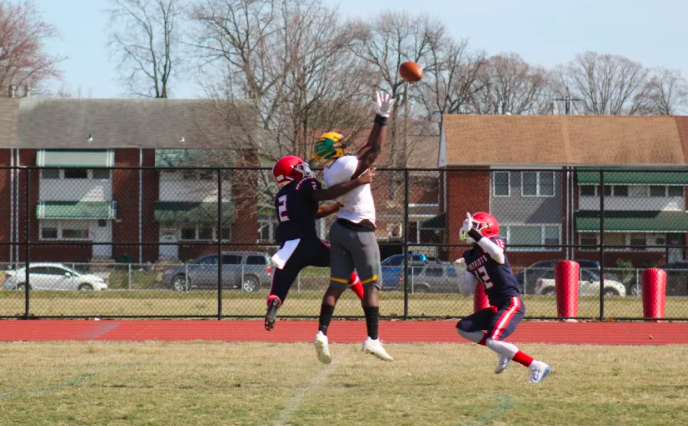 Patapsco head football coach Tyler Clough echoed the sentiment about being on a football field again, saying that it felt amazing. When the Winter sports season was canceled back in January, he feared that football wouldn't happen at all. He agreed that the fall season is a time for evaluation for him, while also balancing playing time for his outgoing seniors.
"We have a handful of seniors, and we're going to let them play," Clough said. "Besides that, the young man who scored a touchdown today is a freshman. It's awesome that he's playing against mostly varsity guys.
"We're starting three freshmen and five sophomores on this team right now."
The Owls have 40 players on their roster. The Patriots have 22. The depth advantage showed after the first half of the first quarter. The first two drives for both teams stalled out, ending in three-and-outs. But by Dundalk's third drive, the Owl offense began to find its footing and control the pace of the game.
"We were shaking off the rust from over a year, which I was sure was going to happen," Banta said. "We just emphasized, and talked to the guys about starting faster next time. That's going to be the biggest thing."
By the second quarter, the Owls were running the ball at will. The Owls had four touchdowns on the ground, all scored by a pair of backs – junior quarterback Calvin Stokes and sophomore running back Jordan Fiorenza. The former had 61 rushing yards on seven carries and a rushing touchdown to go along with his 102 passing yards and passing touchdown, a 7-yard strike to junior wide receiver Marcus Nicholson. Fiorenza had three touchdowns on the day, all rushing, with 85 yards on 10 carries.
"First and foremost, if you interviewed [Fiorenza] he would thank his offensive line," Banta said. "We had to scheme him up and we had to figure some things out. But obviously, Jordan is a tough kid. He bounced around out there and made some good plays."
Players for both Dundalk and Patapsco each play games this weekend as they continue this modified season. Dundalk will travel to Essex this Friday (March 19) for a game against the Kenwood Bluebirds (0-1), kicking off at 6 p.m. The Patriots also go to Essex, for a road game against the Chesapeake Bay Hawks (0-1) this Saturday (March 20) at noon.