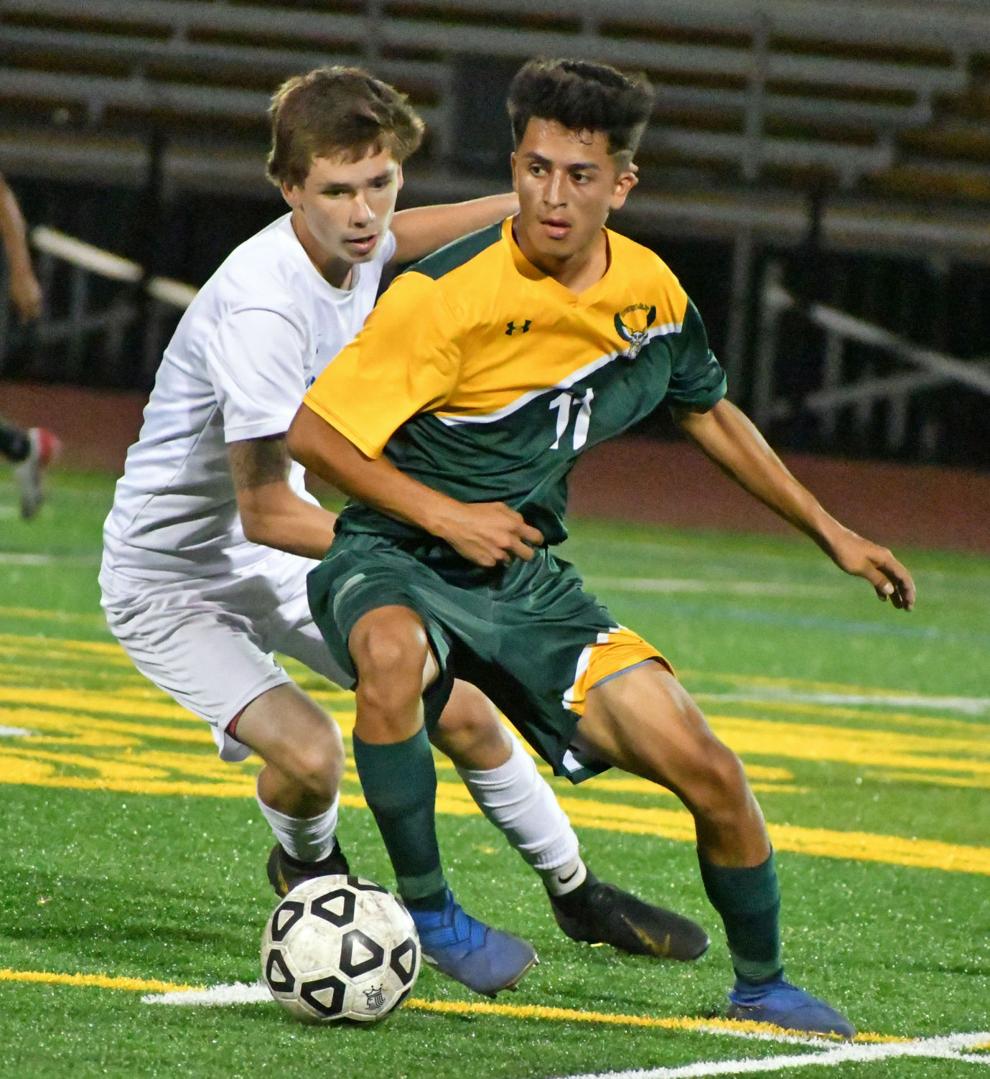 Weather permitting, the 2020 Baltimore County fall sports season will make its long-awaited start on Saturday as teams begin practices.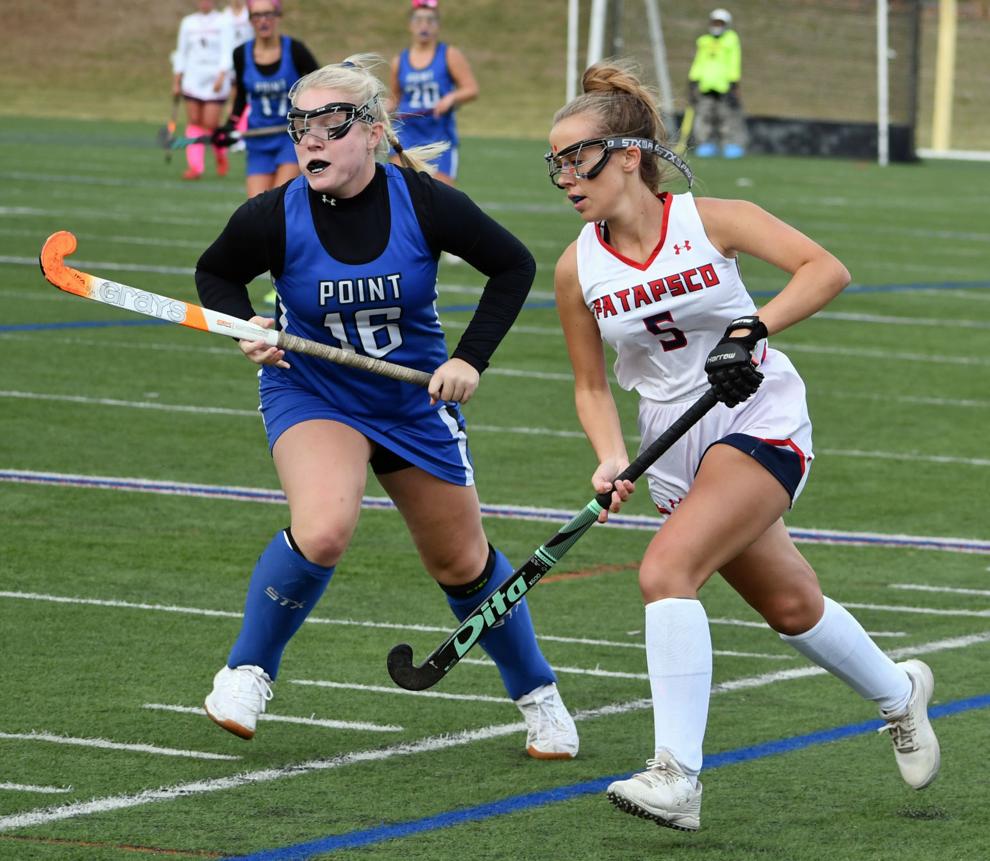 Weather permitting, as storms are forecast from Thursday through Saturday. Temperatures are also predicted to be around 31 degrees; 35 degrees is expected to be the point at which Baltimore County considers it "too cold" to practice.
"It's going to be chilly," said Jonathan Wynne, who has been waiting to make his debut as the new Sparrows Point girls soccer coach. 
"It's very difficult to know just how many players to expect because we are not in the building, but I know we have a nice group of seniors returning. I'm looking forward to working with them."
The last time the Pointer girls were on the field, their quest for a seventh straight state title was ended by Eastern Tech in the regional championship game.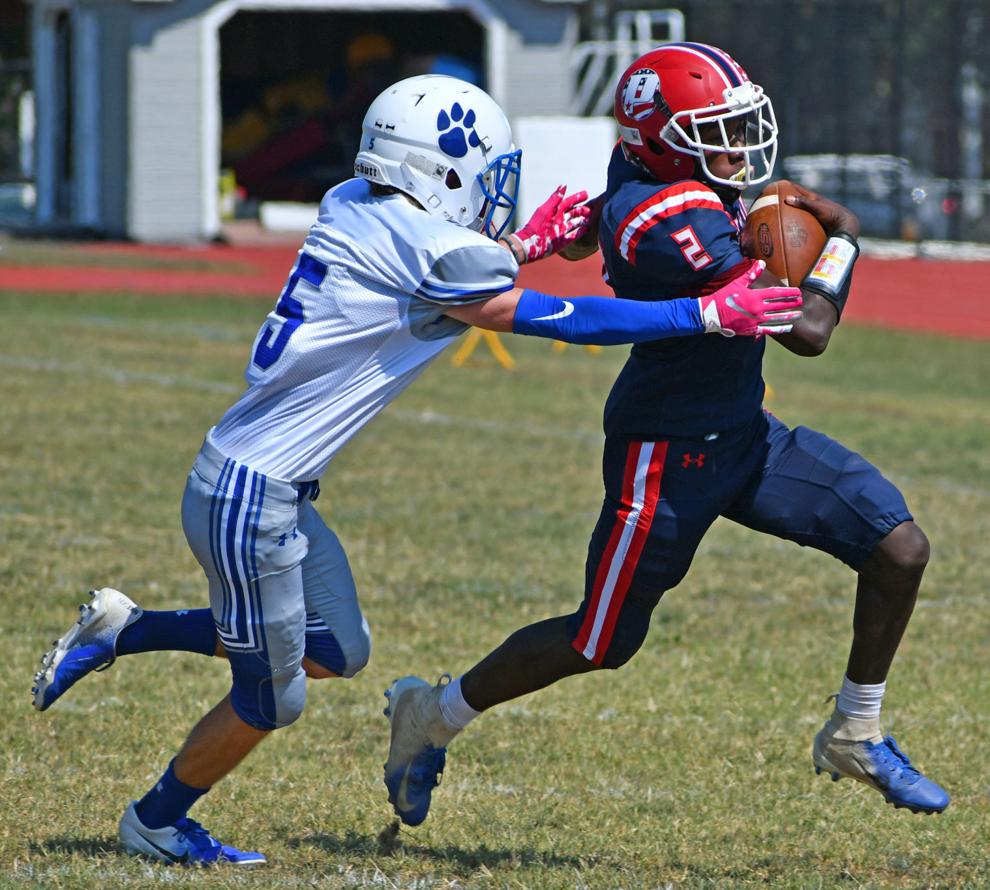 Sparrows Point won't be able to reclaim the state title this year. The abbreviated fall season has each county soccer team play seven games, with no state playoffs.
The season will start the weekend of March 5-6 with football. Baltimore County schools have been divided into pods of four and will play three games against their pod and three other games against schools outside their pod.
Pod champs will be the only title teams can aspire to win.
"Well, it will be an interesting season," Dundalk football coach Matt Banta said. "We are happy to get out there with the guys, but also feel there are still a ton of questions left unanswered before we begin.
"This is the least prepared I have ever felt going into a football season."
Boys and girls soccer starts on March 9 and will play a seven-game schedule, as will volleyball, badminton and field hockey (starting March 8).
Dundalk and Patapsco are in a pod with Chesapeake and Kenwood.
The Owls and Patriots will play each other in every sport. Neither will play Sparrows Point in any sport.
In football, Patapsco will play Dundalk, Chesapeake and Kenwood, in addition to Western Tech, Woodlawn and Milford Mill.
Dundalk will play the same six schools, with the exception of Lansdowne instead of Western Tech.
Sparrows Point will play Eastern Tech, Perry Hall and Catonsville  in its pod, and Towson, Hereford and Franklin outside its pod.
The Pointers opens at Perry Hall, while Patapsco plays at Kenwood and Dundalk hosts Chesapeake.
The Owls and Patriots face off at Patapsco on March 13.
Patapsco has about 20 players, total, so will only have a varsity football team this "season."
Soccer follows a similar schedule. Dundalk hosts Chesapeake and Patapsco hosts Kenwood in their respective opening games, while Sparrows Point hosts Perry Hall.
That's for boys. In girls soccer, the matchups are the same but the hosts are flipped: Dundalk plays at Chesapeake, Patapsco at Kenwood and Sparrows Point at Perry Hall.
Dundalk plays Patapsco in the second game of the season for both boys and girls soccer. The third week is also the same, with Patapsco playing Chesapeake, Dundalk playing Kenwood and Sparrows Point playing Catonsville in football, volleyball and both soccers.
(Sparrows Point plays Eastern Tech in the second game for all four sports.)
Field hockey does not follow the pattern, with several schools (including Dundalk) not having field hockey teams. Although, in the first game, Sparrows Point still plays Perry Hall and Patapsco plays Kenwood.
Bad weather aside, all local schools are ready to start practice on Saturday.
"The numbers will be lower than expected due to students needing physicals," Patapsco athletic director Chris McGuinness said. "But the kids are excited. The logistics are going to be tough to overcome, but we are going to try our best to offer a return to playing athletics and normalcy."
Sparrows Point, as usual, has no shortage of boys soccer players eager to take the field.
"We have about 50-some players registered," Pointer coach Joe Lambert said. "We may lose some due to grades and some parents may choose not to let their son play because of COVID.
"But we have to get our roster down to 19, because we're only allowed to have 20, including a coach, on the bus."