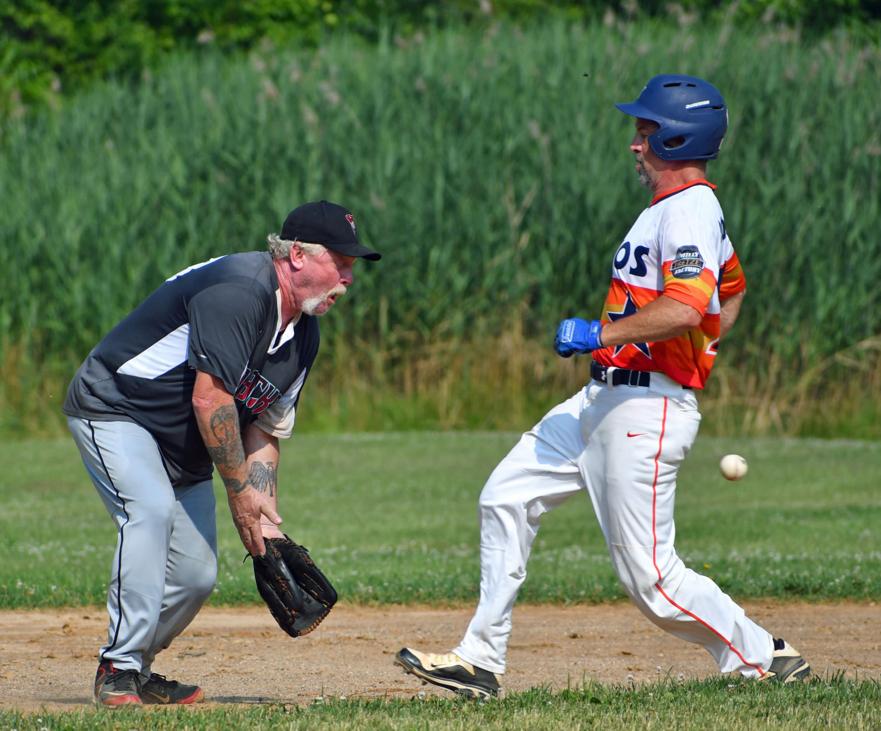 The Dundalk Over-60 Senior Softball team has joined a "splinter league" this summer in order to keep playing after the COVID-19 pandemic caused the Baltimore Beltway Senior Softball League to suspend its season.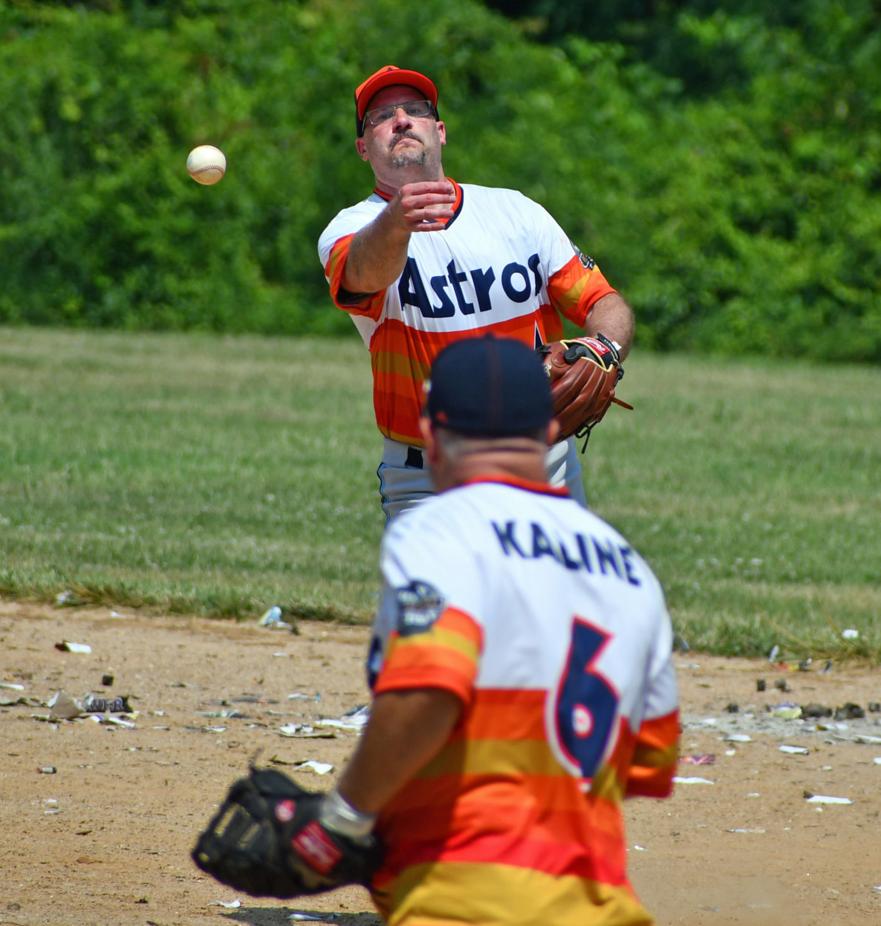 But while these teams are defying the coronavirus, they have been forced to make allowances for the sun.
Dundalk (4-2) had its most recent game — Monday against Catonsville at Stansbury Park — cancelled because temperatures exceeded 90 degrees at game time.
That leaves Dundalk with four doubleheaders remaining in the regular season, weather permitting.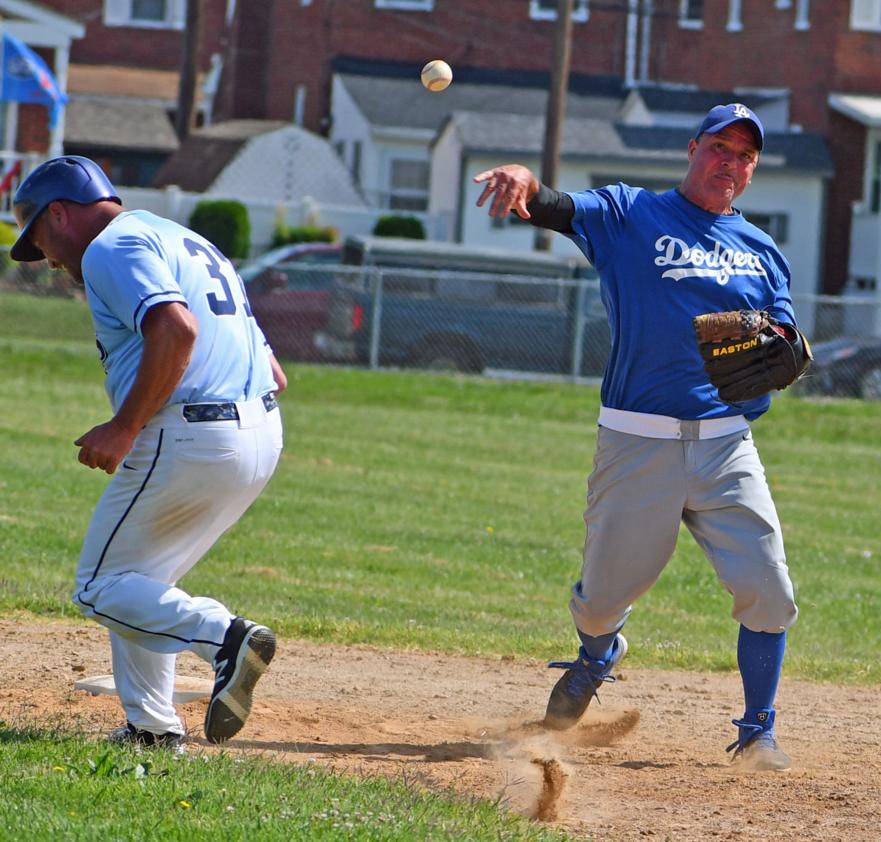 Dundalk is to host Glen Burnie on August 3 host Perry Hall on August 5, and host Bowie Gold on August 10.
The splinter league of six teams will then hold a postseason tournament.
The heat has been brutal lately for both the Over-60 softball team and teams playing in the Eastern Baltimore County Over-40 Baseball League.
Which teams have access to shade — either from trees or provided by themselves — may be a contributing factor in the outcome of some games.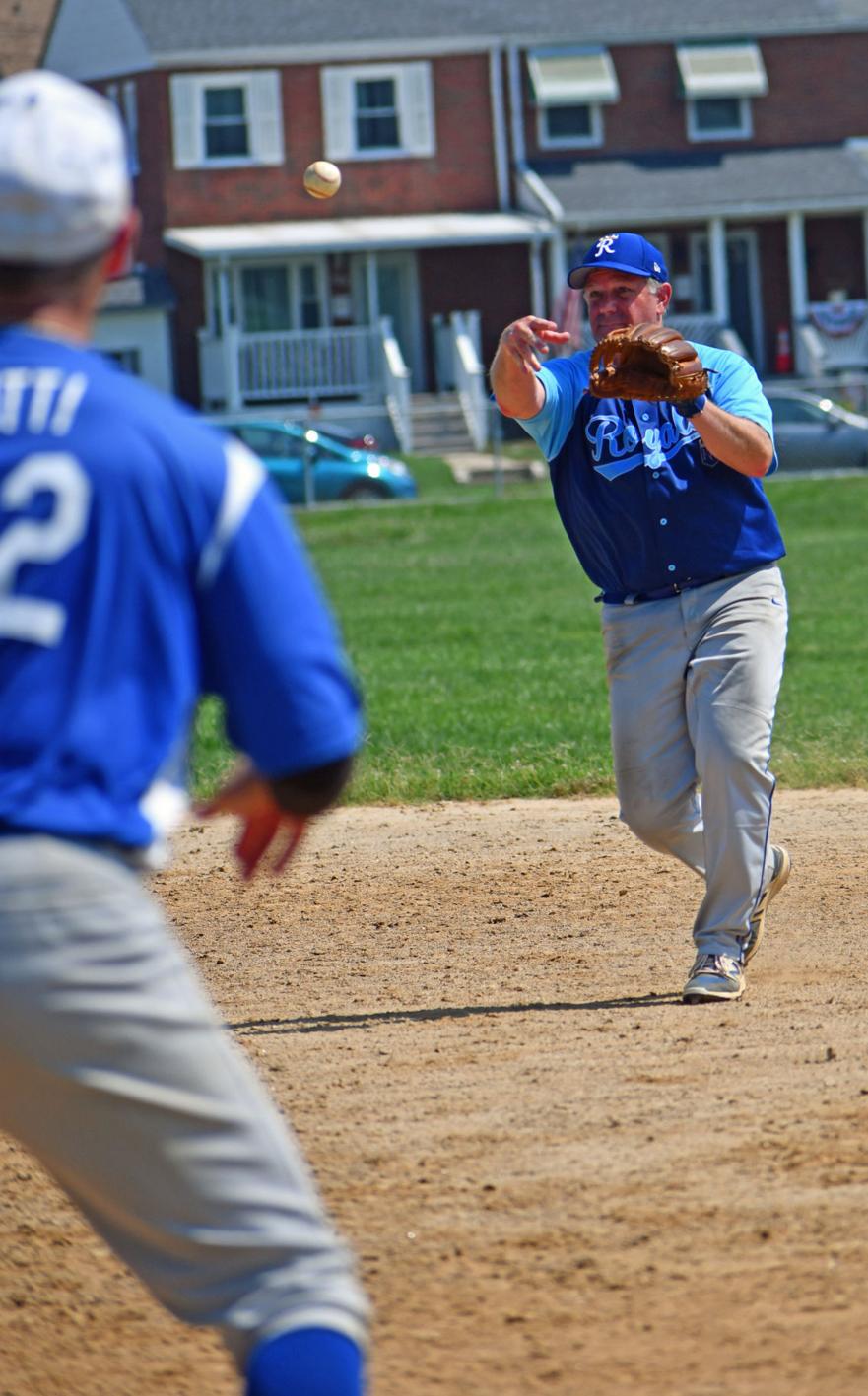 Of the three fields being used — Patapsco High, St. Helena Park and Legion Post 38 — only St. Helena Park has plentiful trees (although its tough for the team with its dugout on the third baseline).
(If only the league had access to Martindale Park, with trees shading the entire non-playing area.)
This past weekend, the Astros (4-0) remained in first place with a 21-4 win over the Orioles at Post 38.
The Dodgers (2-1) defeated the Cardinals 7-4 at Patapsco to climb past the Rays and into second place.
The Rays (3-2) lost to the Royals at St. Helena Park, 5-2.
This weekend the Orioles (0-3-1) host the Cardinals (2-2) at Post 38; the Rays host the Astros at Patapsco High; and the Dodgers host the Diamondbacks (0-3-1) at St. Helena Park.
This is the next-to-last week of the abbreviated regular season. The Dodgers and Royals also have a make-ip game against each other.
In the meantime, maybe these leagues should start to consider starting games at 6 p.m.