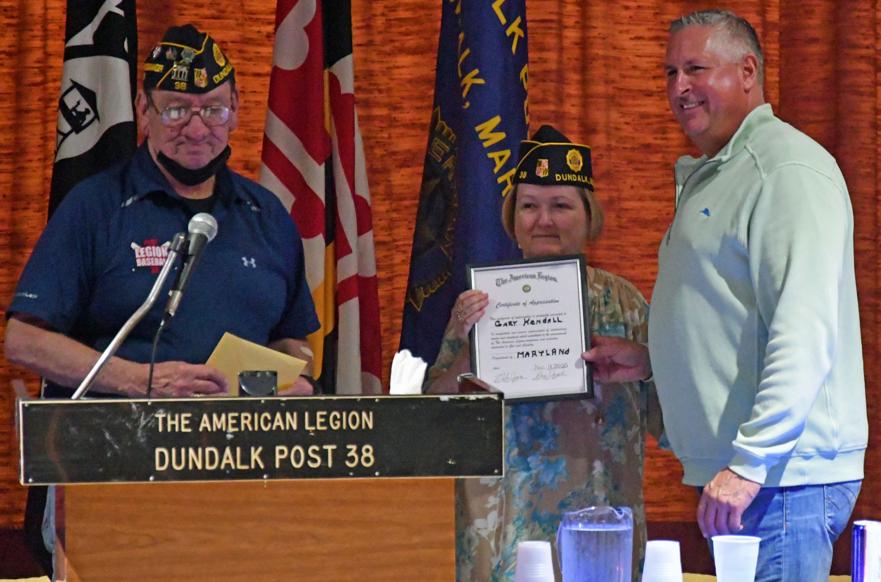 Joe Cristy had dinner with Gary Kendall last month and asked if he wouldn't mind coming to the Dundalk American Legion Post 38 and speaking to members of the Post baseball team.
Kendall, a Sparrows Point grade (1982) who has been managing in the Orioles fam system since the mid-2000's, readily agreed.
And Post 38 made it an event, hosting Kendall as part of their baseball banquet.
There was no American Legion baseball season this year due to the COVID-19 pandemic, but Post 38 still sponsored its under-15 team for a club schedule.
They finished with a 37-16-1 record.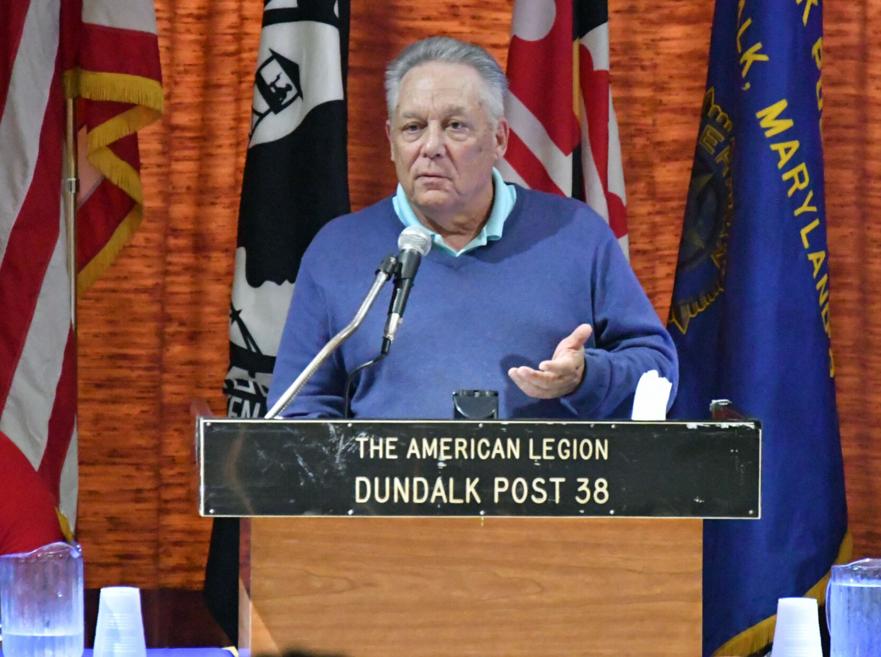 "I really felt for you guys last March," Kendall said to the players, referring to when spring high school sports were cancelled due to the pandemic.
"I was down in Florida, and we didn't know if we would have a season or not. And I was thinking of the high school players, because these are your years you can never get back. So I really felt for you guys, wondering how it was going to affect getting on with your baseball careers."
Kendall, manager of the Norfolk Tides of the International League, the Orioles Triple-A team, had his season cancelled.
Since graduating from Sparrows Point, Kendall has worked as a baseball coach at Baltimore City Community College (1987-89) and Towson State University (1990-91).
He worked as a scout for the Orioles and San Diego Padres, then coached with the Bluefield Orioles and the Aberdeen Ironbirds.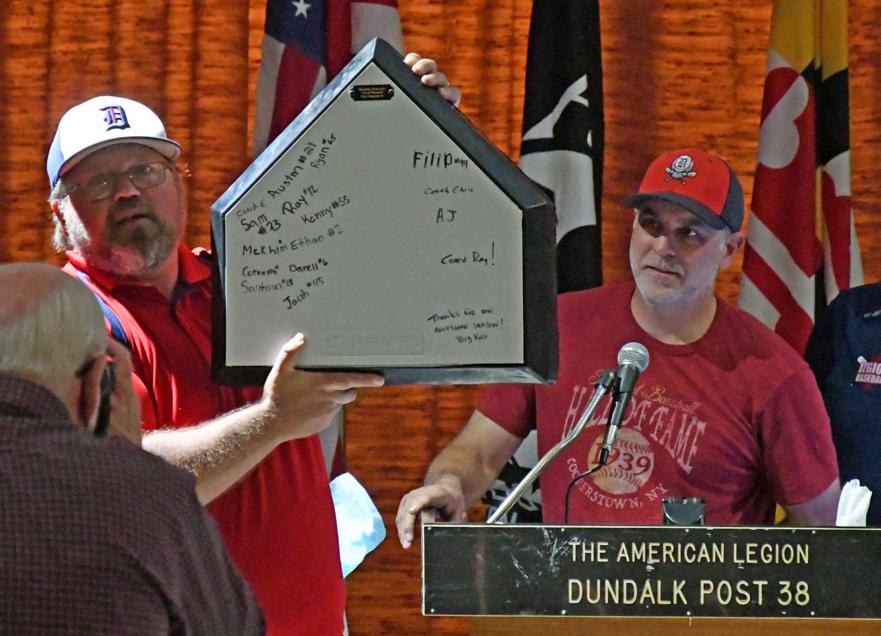 Kendall was hired to as manager of the Bluefield Orioles in 2004, and has also managed the Delmarva Shorebirds (2005-07), Ironbirds (2008-10) and Bowie Baysox (2011-18) before taking over the Tides in 2019.
In 2015 he helped lead the Baysox to the Eastern League championship.
He got his chance with the Orioles when, while at Towson, he pitched batting practice.
"Roland Hemond [then the Orioles general manager] sent me down to the scouting department and hired me," Kendall said.
That's one way to break into the majors. Kendall talked to the Post players about maximizing their chances.
"The landscape of baseball has changed," Kendall said. "In my day, we had tryout camps. Teams would announce they were holding tryout camps."
Not just the Orioles locally. Teams from all over the country would hold tryout camps in certain areas, with major league hopefuls looking to impress scouts and get signed to a minor league contract.
"The way sports is today, they cut tryout camps," Kendall said. "But if you're good, they'll find you.
"Do your thing at the high school level, do your thing in summer ball, they'll find you."
"Showcase Camps" are now a popular thing to attract the attention of major league scouts, Kendall said, but he questioned their effectiveness.
"If you want to send your kids there, that's your decision," he said.
Showcase camps focus on a player's tools, and many players concentrate on one tool: if they're a hitter, they hit; a baserunner, they just display their speed.
I coached a showcase, and the top-ranked kid couldn't catch a popup," Kendall said. "He could only hit. That was his tool. Another player could only run bases. That was his tool.
"But to play in the majors, you need a lot of tools. But if you don't get invited to a showcase, it doesn't mean you're not a good player. Play baseball, practice, work out on your own."
Mike Bielecki, a Dundalk High grad who pitched in the majors from 1984 to 1987 and who went 18-7 with the Cubs in 1989 and appeared in the World Series with the Atlanta Braves in 1996, was known for a practice he set up for himself while a teen.
Bielecki wasn't known for great velocity, but for throwing strikes. While growing up, he painted a black box on a wall and practiced throwing strikes.
Major League teams usually start looking at players during their junior year of high school, Kendall said. A little initiative never hurts, either.
"There's nothing wrong with writing an organization to get their attention," Kendall said. "In fact, I encourage it."
Cristy started off the evening by telling a story of when he coached Bielecki in club ball.
"We were tied with [Post 109] Dewey Lowman, and Mike was one of our pitchers warming up on what was a very hot day," Cristy said. "But when he came to the mound he wasn't sweating, so the coach sent him back to the bullpen to warm up.
"The coach told him, I want you to feel like you're in your third inning when you go out there to pitch. Mike carried that with him during his career."