Every morning for nearly five years, Brent Kline wakes up with what he describes as "a hole in my stomach."
"Every morning when I wake up, I feel it," he said. "That's why I keep grinding every day."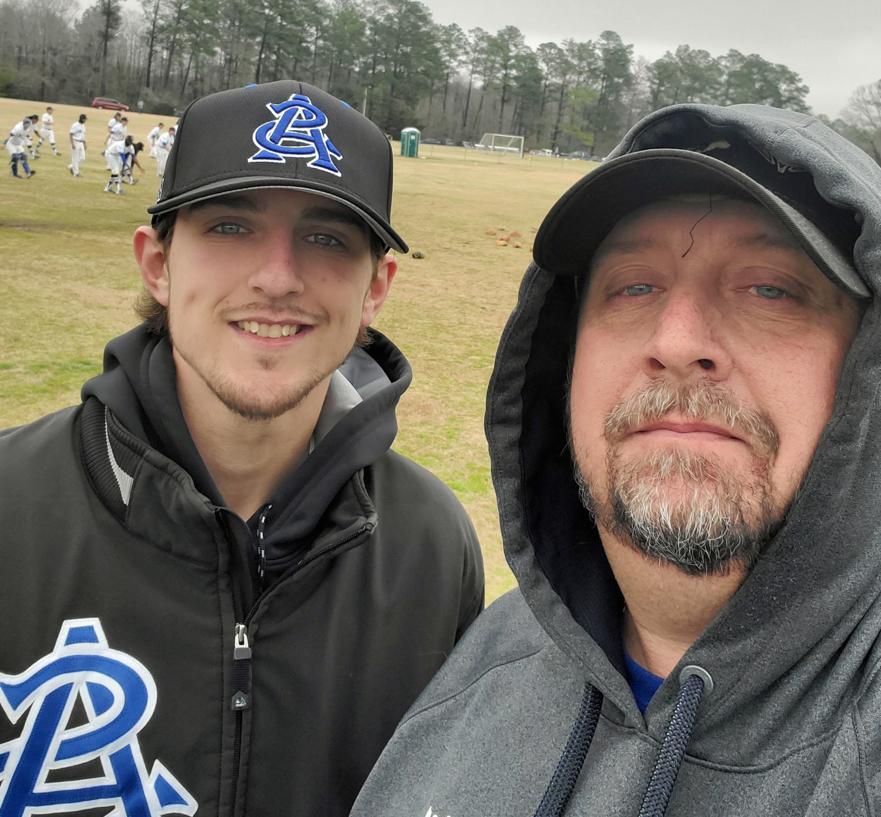 The hole is there because Brent is still not playing professional baseball. Specifically, he's not pitching in pro baseball.
"It's really a physical feeling," he said of the hole. "I want to fill that hole, but it can't be filled until I make it."
Kline graduated from Sparrows Point in 2015, part of a Pointer squad that went to one state championship game (2014) and lost in the regional finals on a walk-off his senior year.
Five years later, Brent is playing for St. Andrew's University in North Carolina, an NAIA Division I school.
Obviously, there were some delays and detours between now and 2015. But Brent kept his focus and, as he said, has kept grinding.
Out of high school, Brent played for CCBC Dundalk. After two games, he was redshirted due to a shoulder injury.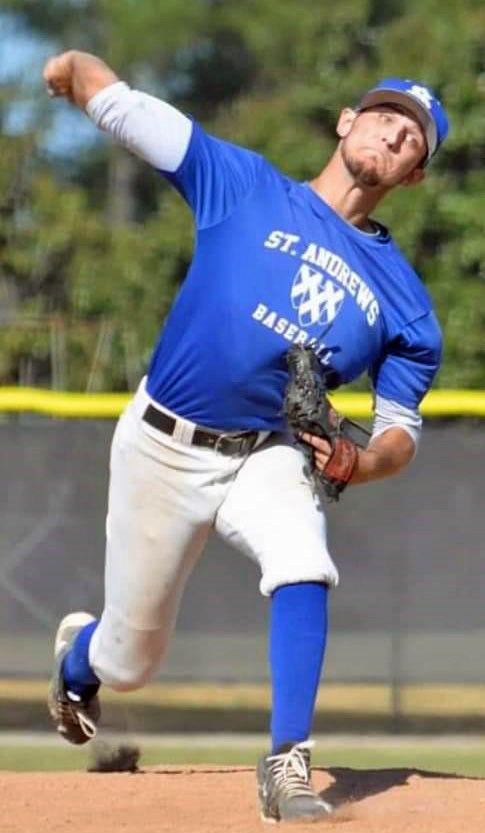 The next year he transferred to CCBC Essex, "but he had a bad season and his desire to play ball was crushed," said his father, Marc Kline, the Sparrows Point baseball coach.
Crushed, but not destroyed. He went back to CCBC Dundalk, ready to play, but was academically ineligible.
"Brent sat out the 2017 season and had to make a choice: the real world or the dream," Marc said.
The dream required Brent take 11 classes — six in the summer, five in the fall — to restore his eligibility.
By spring 2018, Brent took the mound for CCBC Dundalk.
Meanwhile, he had been playing in the Tidewater Collegiate League in Virginia Beach, where his performance drew the attention of St. Andrew's University assistant coach Matt Polak.
"He asked me if I had any other offers, and to keep him in mind." Brent said.
This was in 2017, so Brent still needed to get his grades up.
"I drove from Rosedale to Harford Community College every day," Brent said. "Everyone else was playing baseball, I was taking classes to get my GPA back up."
St. Andrew's offered Brent a full scholarship in 2019, and he started the spring 2020 season with a 4-0 record and 2.89 ERA for a squad that was 12-13 when the coronavirus happened.
My whole mentality going into the season, being in Division I, my objective was just to win games, not strike everybody out," Brent said. "I just wanted to get people out and win ballgames for my team."
Even the cancellation of the remainder of the season, while a disappointment, worked for Brent. He had just suffered an elbow injury.
"I had a swollen UCL, the 'Tommy John injury' muscle," He said. "I've been rehabilitating it, and it feels fine now."
While he hasn't been approached by pro scouts yet, Brent has a couple of things working in his favor.
He has a cousin, Josh Hager, a two-time All-Star relief pitcher with the Milwaukee Brewers who had 37 saves and a 1.7 ERA in 2019, when he received the National League Hoffman Reliever of the Year Award for the second time.
"Josh talks to Brent and helps him out," Marc said. "Brent saw Josh make it [to the major leagues] and believes he can male it, too."
Brent also works out with former Baltimore Orioles pitcher Steve Johnson.
"He gives me private lessons on pitching," Brent said. "And maybe he can get me in front of somebody who can help me make it to the next level."
Brent has been throwing 88 miles per hour with a "ridiculous" changeup.
Still considered a junior, Brent has two seasons of eligibility remaining. When baseball resumes in the fall, he'll also have two other former Pointers as teammates: Drew Gorsuch and Kollin Francis.
The fall season will be seven weekends of play, followed by a "Fall World Series" in which all players enter a draft to pick teams.
Brent intends to continue the start he had this spring, and hope he keeps posting stats that draw a major league team's attention.
"This is what my dad and I have been talking about my whole life," Brent said. "Ever since I was little, my dream has been to be a professional baseball player."
It may be a common dream, but Brent has clung to it with impressive tenacity.
"He loves baseball and believes in himself to make it happen, and when it happens, he earned it," Marc said. "The journey he has taken to achieve this goal has been mind-blowing. He's given up everything: friendships, girls, life.
"But he also knows reality and he knows there is a better chance he won't make it. But that won't stop him."