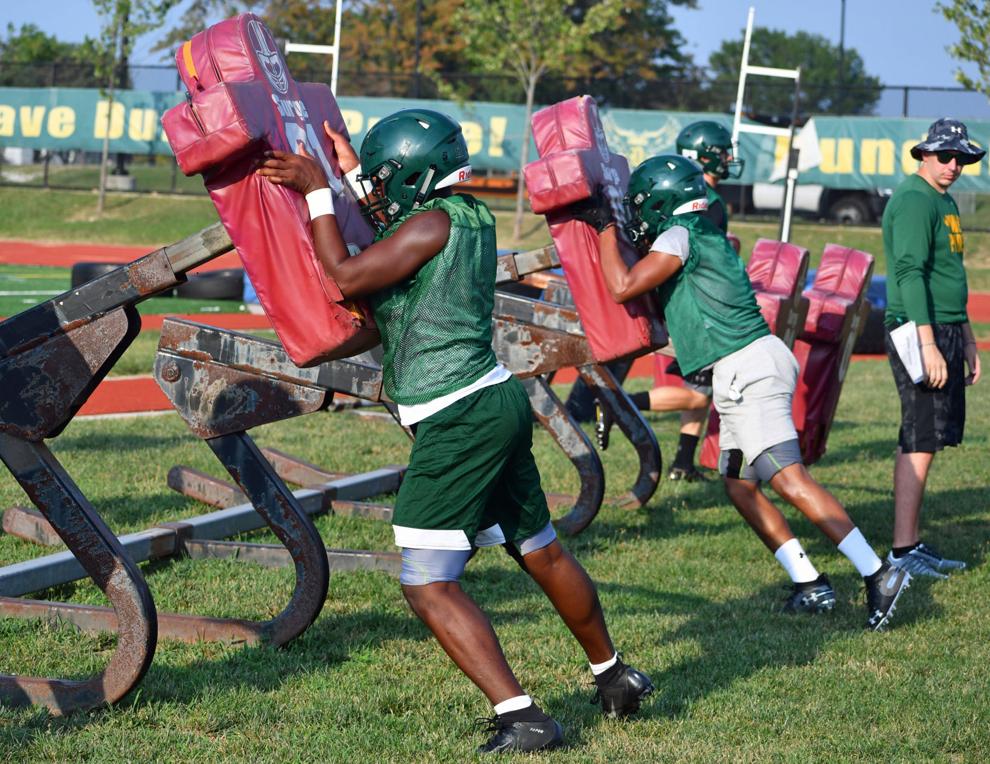 The Baltimore County School Board voted last week to start the fall sports season with practices beginning on Feb. 13 regardless if schools were open for in-person instruction.
Several county athletic directors feel that action may be a bit ... premature.
"Reckless" was how one athletic director described the board's action. "They gave no warning to the county."
That all became irrelevant, however, when it was discovered the school board had actually not passed any such motion.
During a board work session on Tuesday night, it was discovered the decision to restart athletics with fall sports practice on Feb. 13 was counter to an executive order signed by County Executive John Olszewski Jr. earlier in January.
Among the 15-page document was a paragraph declaring "no outdoor social gatherings of more than 25 people through February 28."
Once that was pointed out, the motion to begin fall sports on Feb. 13 regardless of the status of resuming in-school education, was voided.
This was probably just as well, as several county athletic directors had expressed misgivings about getting started in two weeks.
The motion was made due to the board reasoning that fall sports could begin practice without schools being open, because that's traditionally how fall sports work: practice begins in early August before schools open.
The athletic directors pointed out: this isn't August. And while the school buildings are closed, the students are still in class, even if it's by remote learning.
"We'd be lucky to start practice by 3:45," an athletic director said. "It gets dark at 5 p.m. How many teams can we fit on our turf field?"
Schools without lights — Patapsco, Chesapeake, Eastern Tech — would have an even more difficult time finding practice time.
Four fall sports require fields for practice: football, boys and girls soccer, and field hockey. Volleyball and badminton practice indoors.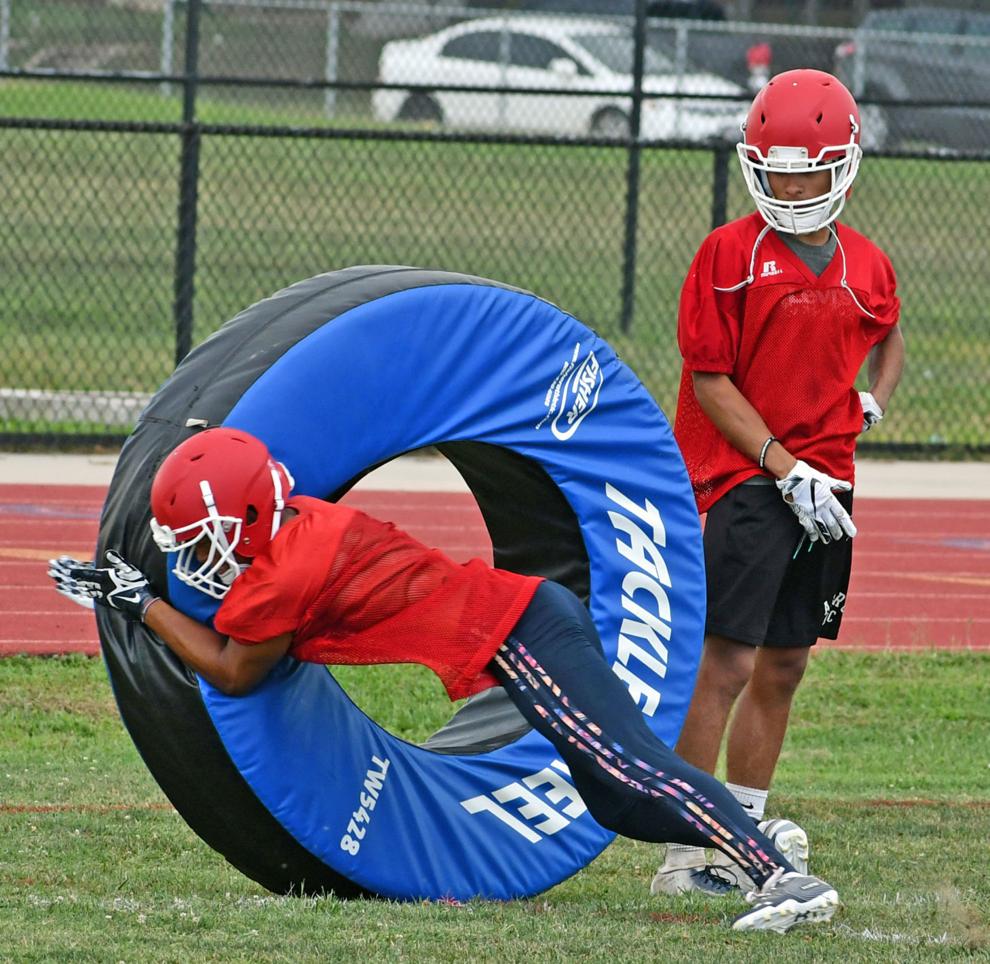 Transportation is also a problem. The board motion felt students could make their own way to practice, as they do in August, but "these aren't going to be 8 a.m. practices [as in August] with parents dropping kids off on the way to work."
"All schools have magnet students that would have longer drives to the school, pushing back the start of practices and games," another A.D. pointed out.
And, there's the little matter of this being the dead of winter, and these student-athletes practicing and playing outside.
"I know coaches who won't come back until they've been vaccinated," another A.D. said.
In addition, coaches who aren't BCPS employees aren't on the teacher's priority list to receive vaccinations.
Then there's the guidelines set by the MPSSAA last fall concerning COVID-19 precautions for sports.
One guideline is requiring the ball to be disinfected between touches.
"How do we even play?" Patapsco football coach Tyler Clough said, considering every football play usually requires three players to touch the ball in sequence: center, quarterback and running back/wide receiver.
He's also pessimistic that all students will be able to get the new physicals required.
"I've ordered all my supplies, talked to all my coaches," an A.D. said. "But we may not be ready [by Feb. 13]. It's 50/50 as to whether this happens."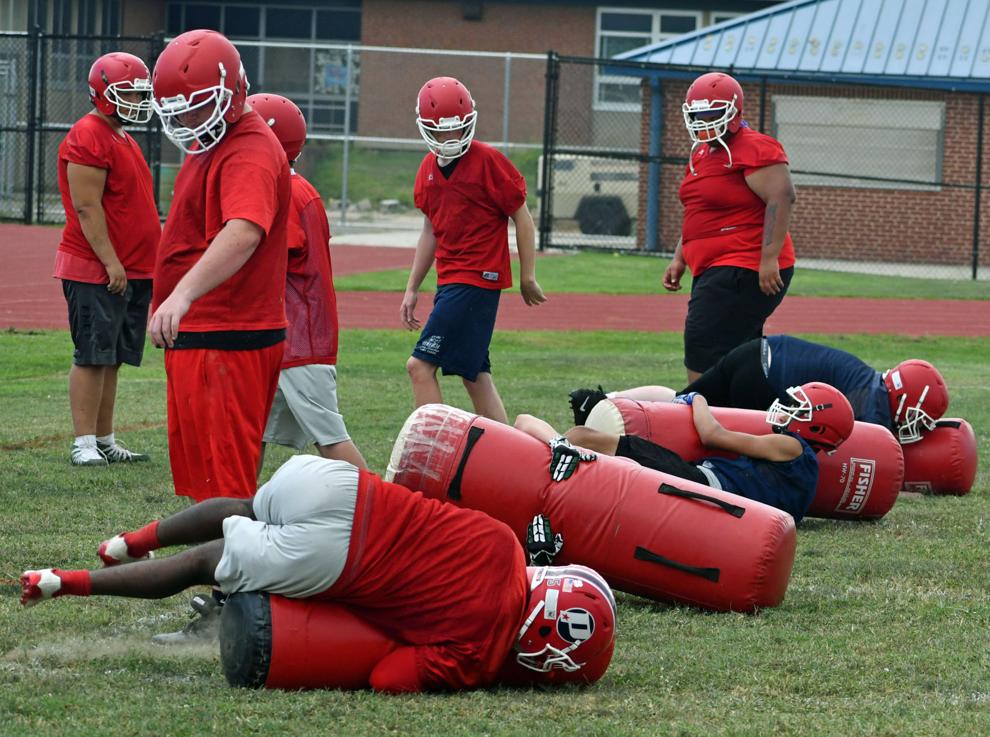 Many athletic directors expressed support for an idea that school board member Rod McMillion floated during last week's board meeting: forget the fall season. Cancel it, and work towards having a full spring season starting March 1.
McMillion was the long-time athletic director at Chesapeake before being elected to the school board.
"If the February start is delayed, it makes the most sense to me," McMillion said. "We'll have lost one complete fall, winter and spring season. Why abbreviate two seasons into one? Give spring their season."