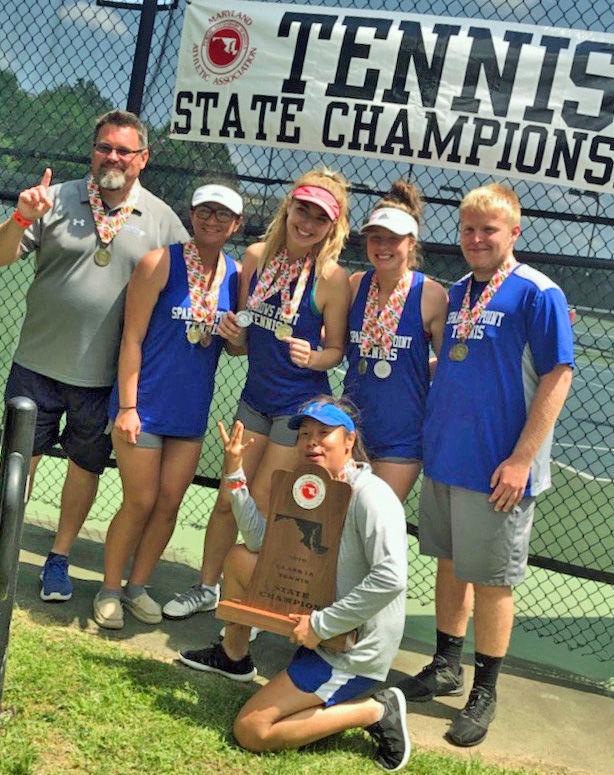 The Sparrows Point tennis team had good reason to look toward this season.
The Pointers were coming off of a phenomenal 2019 season during which they won the Class 1A North region team title and the Class 1A state team championship.
Individually, the girls doubles team of Alana Levy and Sammie Bennett won a regional title and finished second in both Baltimore County and the Class 1A state tournament. 
Mixed doubles Brady Bryant and Ariana Serevetas won the regional title and placed fourth in the state. Bradley Bryant teamed with Nathan Wynne to take a regional crown.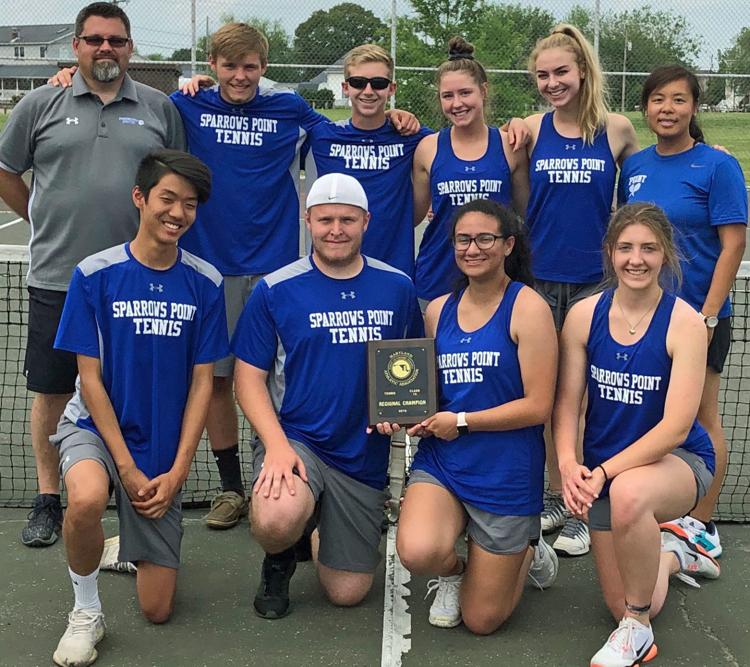 Despite moving up to Class 2 this season, the Pointers returned enough talent to again compete in the regional and state tournaments. But, like so many athletes in this troubled spring of 2020, it appears they won't get the chance.
Due the COVID-19 pandemic, Maryland schools have been closed since March 16 and are not projected to re-open until April 24.
With the spring sports season scheduled to end over Memorial Day weekend, there's most likely not enough time to complete the season.
"Obviously, it's disappointing since we aren't going to get the opportunity to showcase our returning players," Sparrows Point coach Conrad Snyder said. "And watch our newer players develop and grow over the season.
"It's especially difficult for the seniors who may never play another competitive match."
Sparrows Point would have faced the season without Levy and Bennett, who both graduated. Brady Bryant, who was also the Pointers' No. 1 boys singles player, graduated.
Also to be missed is graduate Edda Oelke, who placed third in the regional tournament in girls singles last year.
This year's team would have built around Bradley Bryant and Wynne, both seniors. Another senior, Ben Beegan, moved up to the No. 1 boys singles spot.
Beegan would pair up with No. 1 girls single Serevetas at mixed doubles, Summer Slocum, a senior, would be at No. 2 girls singles.
Two other returning players, junior Mack Lookingland and sophomore Noah Gardner, would provide depth to the Pointer lineup.
"My assistant coach, Sang Quach, and I were very excited about this team," Snyder said. "We have a nice blend of talent returning. We recruited several athletes who haven't played tennis but have potential to become solid players.
"One freshman who has great potential is Morgan Lookingbill on the girls side."
Snyder feels Sparrows Point could be/have been competitive in Class 2A this season, with a top 10 finish in the state tournament.
Class 2A state finalist Hereford would be a substantial obstacle in the regional tournament, along with Eastern Tech, but Snyder believes the Pointers could match up well with the Mavericks this season.
"Working with young student-athletes is the best part of being a teacher and coach," Snyder said. "Some days I know why I'm getting gray hair and other days there's nothing else I'd rather do.
"I understand why these measures have been taken, but it's tough thinking what might have been."