The Sparrows Point girls basketball team went to Forest Park for the Class 2A North Region II final with nothing to lose.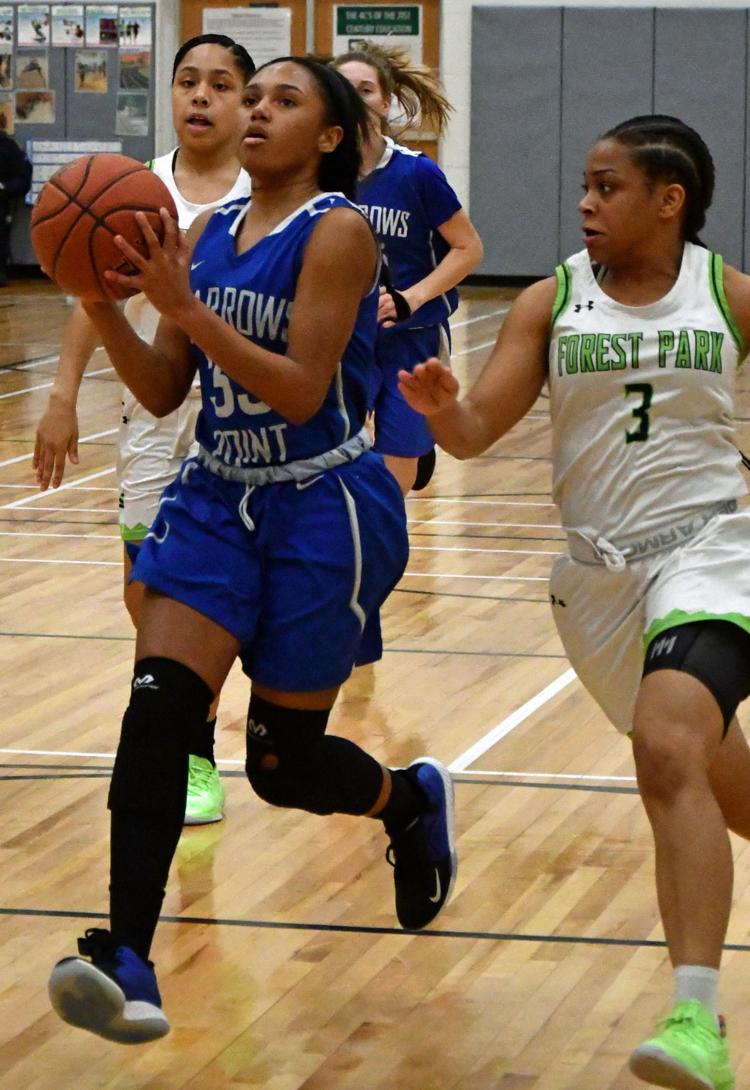 The Pointers, who finished the regular season 1-17, figured to be playing with house money after already eliminating the second and third-seeded teams in the region.
Alas, the Pointers couldn't pull off another upset as the Foresters demonstrated they were a true top seed in running Sparrows Point off the court, 56-13.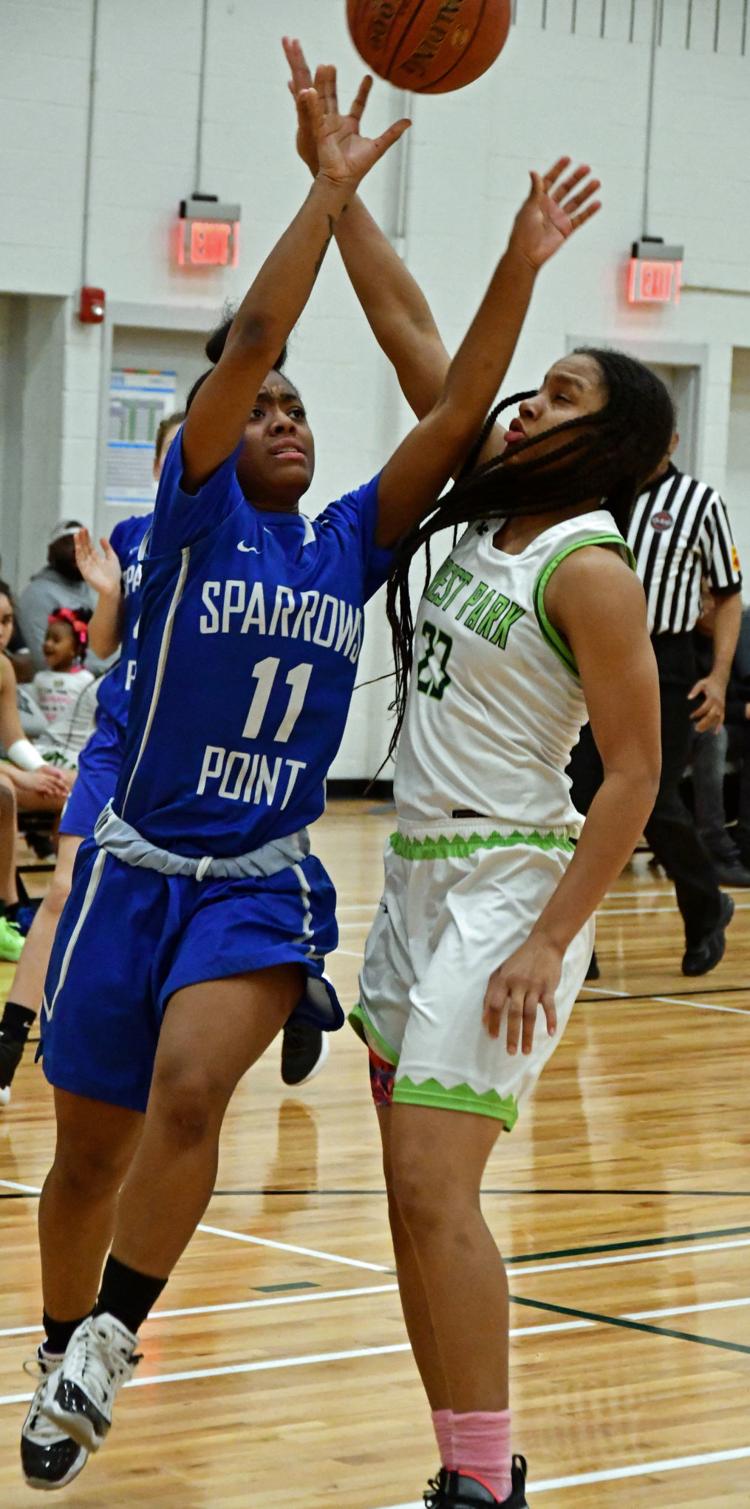 Still, it was the first time in recent memory a Pointer girls basketball team reached a regional championship game.
But that doesn't mean there wasn't reason to be disappointed with a game that saw Sparrows Point trailing 22-2 after the first quarter and 40-4 at halftime,
With the entire second half played under a running clock, the game was finished in little more than an hour.
"We played scared," Pointer coach Sarah Hazelton said. "We worked all day yesterday on boxing out, and they still killed us on the boards."
The day before the game, Hazelton stressed the Pointers needed to box out, to make passes and not get outhustled.
The Foresters were so confident in their defensive rebounding, they would send one or two players sprinting upcourt when the Pointers attempted a shot.
Whichever Forest Park player grabbed the rebound would immediately fling the ball upcourt to the open player cruising toward the basket.
And the Foresters were near-perfect on layups.
That, of course, only happened when Forest Park didn't force a turnover while the Pointers struggled to bring the ball upcourt. The Foresters were too quick for the Pointers and were able to intercept passes seemingly at will.
Forest Park had 16 steals; the Pointers were pressured into 38 turnovers.
After two impressive performances, the Pointers played like a one-win team while Forest Park played like a 16-2 team that had humbled Chesapeake in the semifinals 71-36.
Forest Park defeated Harford Tech 65-38 in the state quarterfinals and will play Middletown (19-1) in the state semifinals on Thursday.
Ava Johnson scored 11 of Sparrows Point's 13 points and received compliments from Forest Park fans after the game.
Johnson, a sophomore, will be one of many returning players for Sparrows Point next season.
To reach the regional final, Sparrows Point upset third-seeded Dunbar 37-30 and second-seeded carver Vo-Tech 61-29.
The Pointers playoff run "gives us that boost going into next year," Hazelton said. "The feeling that we can do this. It gives the players some hope."