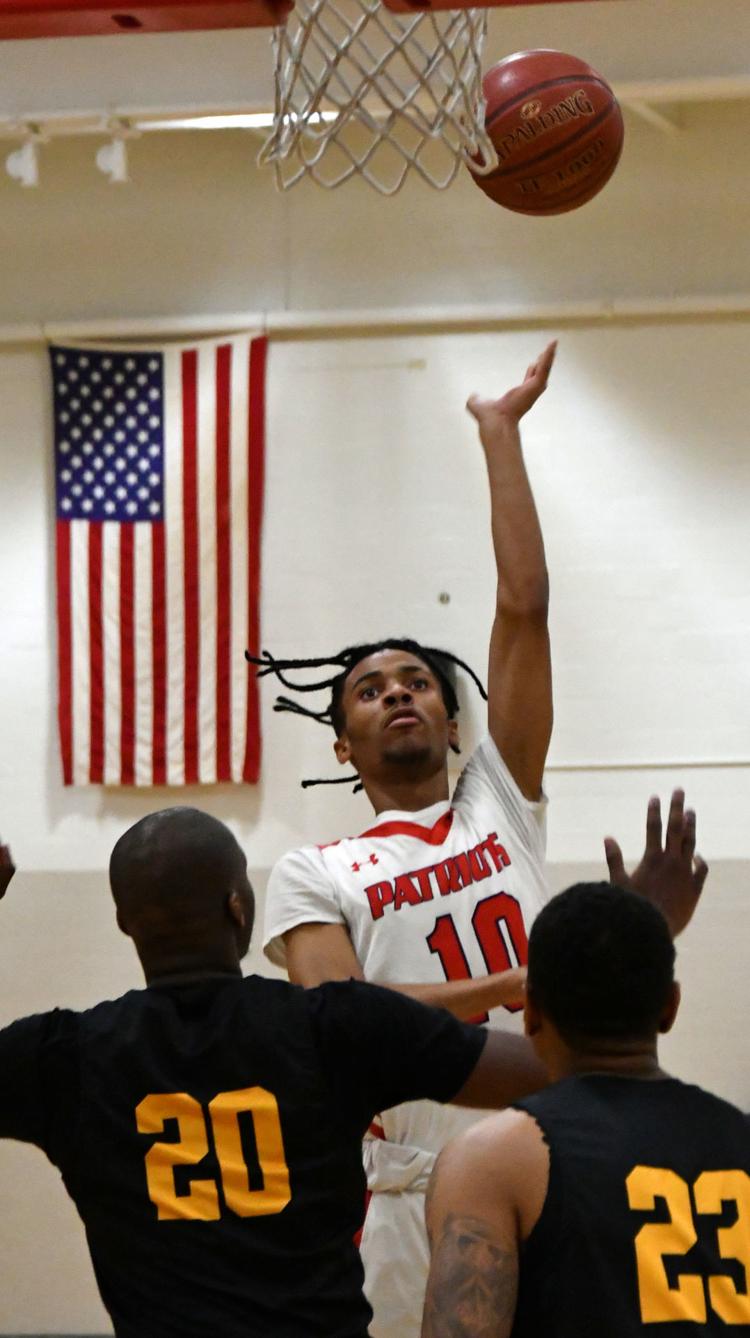 The Patapsco boys basketball team already faced a tough challenge when it hosted Parkville last week.
Losing starter Christian Wilson to an illness made the outcome academic.
The Patriots hung with the Knights for the first quarter, then were blown away in an eventual 67-38 loss on Jan. 8.
Parkville led 62-19 early in the fourth quarter before finally easing up on the overmatched Patriots.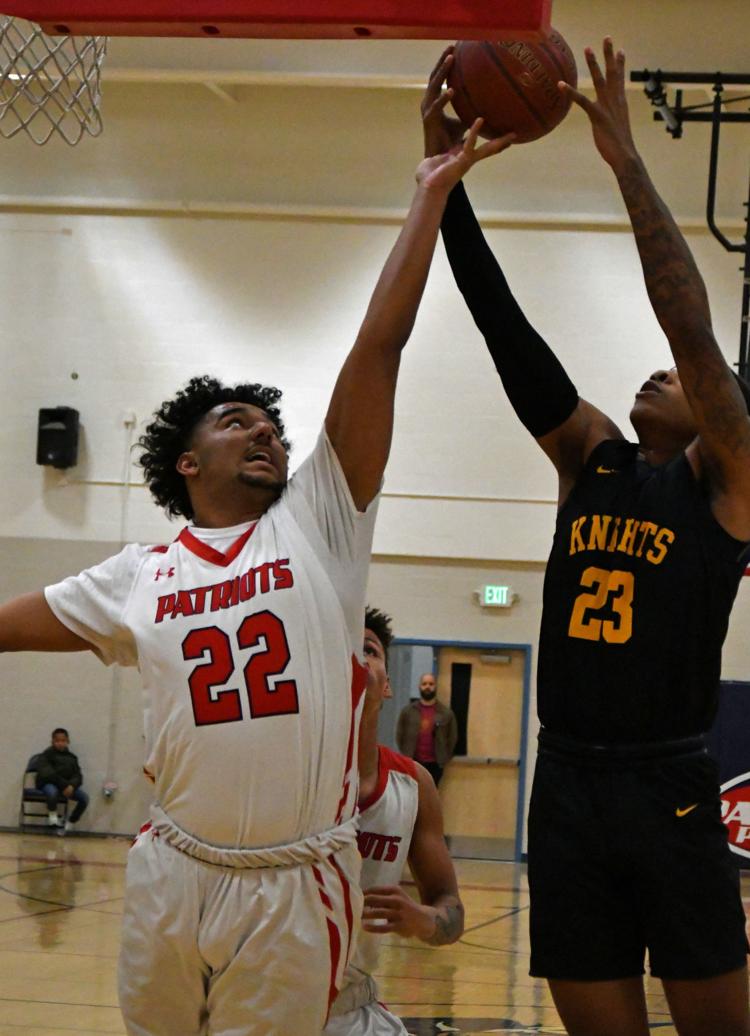 The first quarter ended with Patapsco trailing 19-10, which the Knights seemed to take as an affront.
Parkville opened the second quarter with an 11-0 run. After the Patriots responded with five points to make it 30-15, the Knights ended the quarter on a 10-0 run to take a 40-15 lead into halftime.
Patapsco was outscored 20-4 in the third quarter to officially end the competitive portion of the game.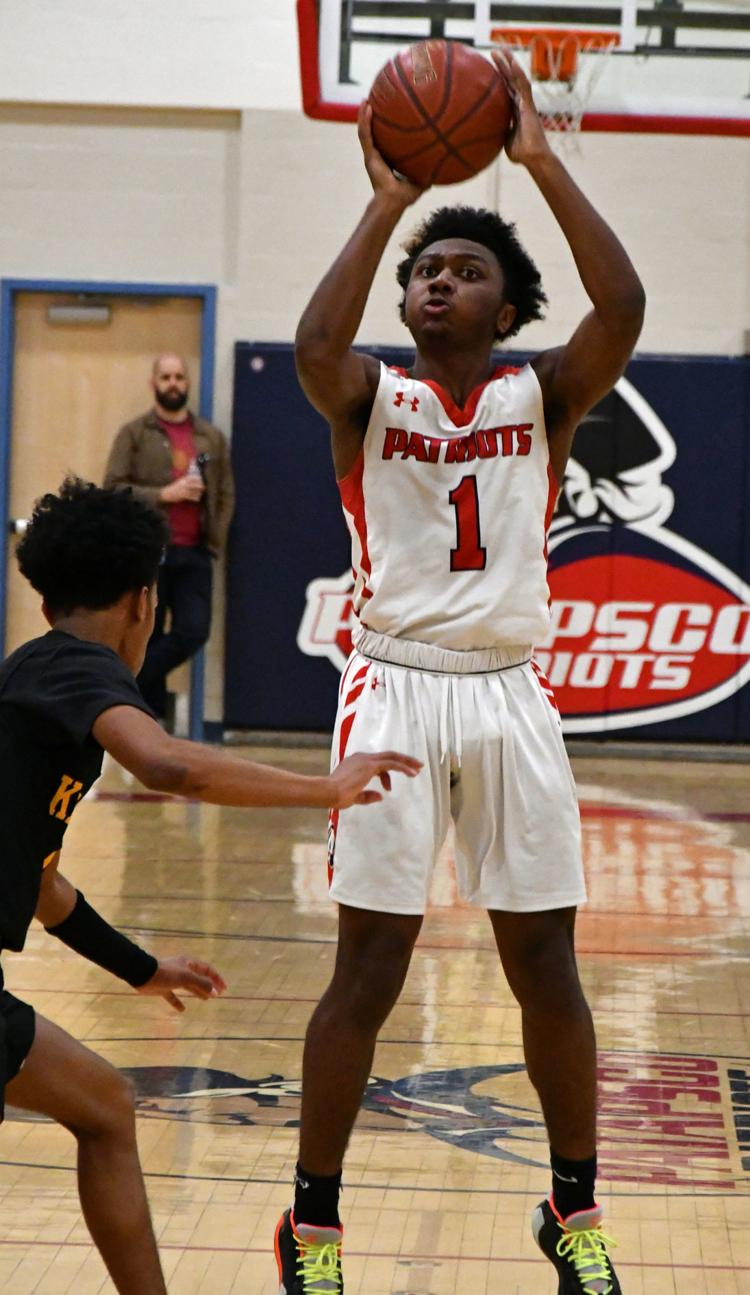 The shorthanded Patriots couldn't handle Parkville's press, often turning over the ball right after a Knights' score.
Patapsco (3-6) played a much closer game on Friday, losing at Owings Mills 65-56.
After a 2-1 start, the Patriots have lost five of six games. They were to play at Dundalk on Wednesday and host Pikesville on Friday.
Sparrows Point notched another impressive victory in its revival season, knocking off previously-unbeaten Loch Raven (7-1) 81-69.
The Pointers lost at Class 4A Dulaney on Friday, 87-63, to leave their record at 4-3 (more wins then the past three seasons combined).
Sparrows Point was to host Parkville on Wednesday and host Milford Mill on Friday.
Sparrows Point remained unbeaten on the season with a 64-15 win at Dulaney on Thursday.
The Pointers host Perry Hall on Thursday.
Dundalk (2-4) broke a four-match losing streak with a 60-22 win at Towson on Thursday.
The Owls were to host Perry Hall on Jan. 14 and wrestle at Patapsco on jan. 23.
The Patriots (1-4) did not wrestle last week. Patapsco was to host Randallstown on Jan. 14 and wrestle at Woodlawn on Thursday.
The Lions won two games last week to raise their record to 12-4.
Dundalk won at Prince George's Community College 89-69 on January 8, and defeated visiting College of Southern Maryland 85-75 on Saturday.
Mohamed Bundu scored 15 against Prince George's, while Christian Wright and Tyshaun Walker each scored 14 points.
Wright scored 27 against College of Southern Maryland, while Bundu added 22.
Dundalk's next home game is Jan. 22 against Harford Community College at 7 p.m.
The Lions are 4-1 in the Maryland JuCo League, trailing unbeatens Howard County, Montgomery and Cecil.