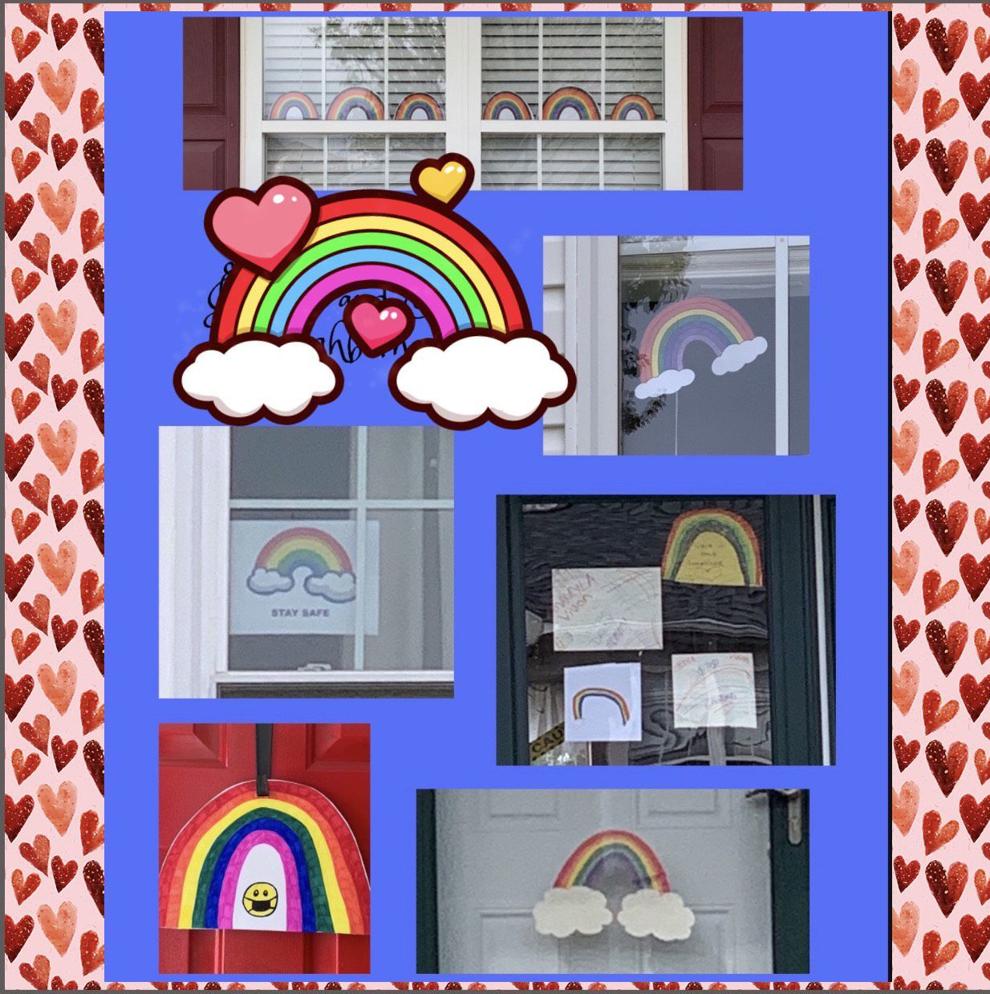 The rainbow can be seen as a symbol of hope by many cultures around the world.
At Beachwood Estates, residents are using images of rainbows to unify their neighborhood during the global COVID-19 pandemic. Rainbows can be seen in residents' windows and on their front doors. In addition, residents are painting inspiration rocks with supportive messages for children to find.
"It started out with a teddy bear hunt," said Jennifer John, the organizer of the neighborhood's inspirational campaign. "People were putting teddy bears in their windows to have kids walk around and go on a scavenger."
"Everybody in the neighborhood did it. You could see all these teddy bears in the windows. Kids were going around posting pictures saying 'we found them' and all of that."
John said that when the Easter holiday came, she and other residents were trying to find another way to engage children in the neighborhood. The idea they came up with was a remote egg hunt, where everyone colored eggs and put them in their windows, John said. Children went around the neighborhood and counted eggs in windows. Prizes were given based on the number of eggs found.
After Easter, John said, she and others wanted to find a way to keep the children of the neighborhood engaged. She said she initiated a rainbow gallery on the Beachwood Estates Facebook page.
"The purpose of the rainbow is that there's a rainbow after a storm," John said. "We're going to get through this."
John said that after she initiated the neighborhood's rainbow campaign, she walked around the neighborhood and took pictures of all the ones she found and posted them to the Facebook page. Soon after, another resident proposed painting "kindness rocks,' rocks with inspirational messages painted on them.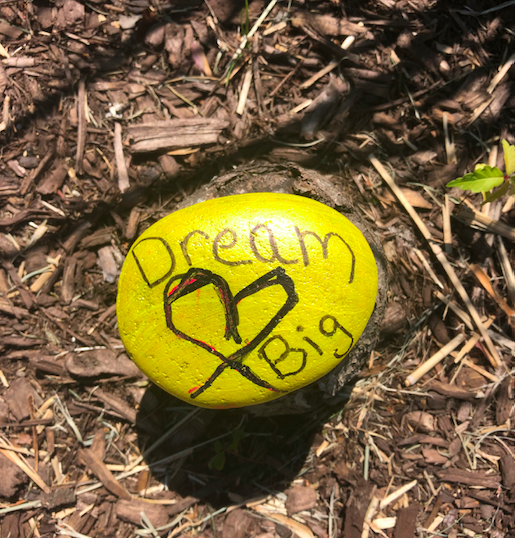 The rocks, bearing messages such as "live today like it's your last" and "be nice," are placed in random places around the neighborhood for children to find. When children find them they can repaint them and lay them in another spot if they choose, John said.
The idea for the teddy bear hunt, John said, was inspired by a children's book titled We're Going on a Bear Hunt by Michael Rosen and illustrated by Helen Oxenbury. The story is about five children and their dog traveling through various obstacles while hunting a bear. During the coronavirus pandemic, "bear hunts" have become popular in both the United States and in other countries around the world.
Residents have done more things to keep the morale lifted around the neighborhood, John said. Before entering Beachwood Estates, flags that symbolize the military and first responders can be seen. Earlier this month, one person left flowers and a "thank you" note next to the nurses flag, John said.
"When the first responders flags went up, everybody was just talking about what a sense of community it was," John said. "I thought that there had to be a way to keep everyone engaged. It went from the teddy bear thing, to the egg hunt, to the rainbow gallery."
"They're sort of just waiting now for something else, like another activity. I haven't figured out what that will be yet."
Located in Sparrows Point, John said her neighborhood is "tucked away" and the area isn't well known by most people. John said her hope is that people understand that she and her neighbors are doing these things to build a sense of community and keep morale high.